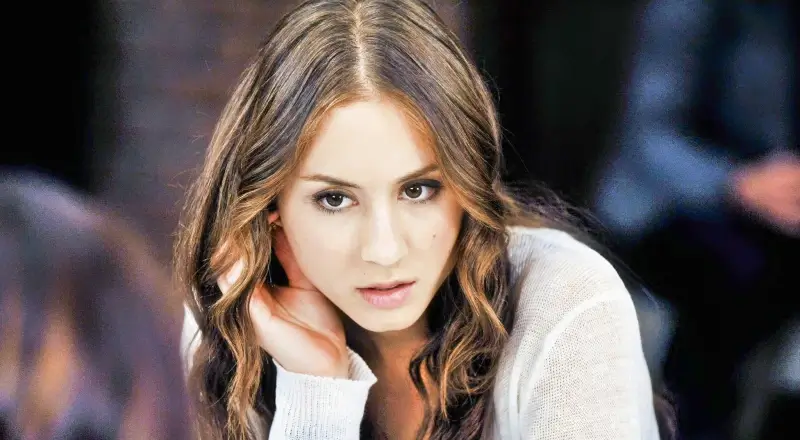 Character Analysis
(Avoiding Spoilers)
Grew Up… in Rosewood, Pennsylvania. The Hastings household – comprised of parents Veronica and Peter, along with Spencer and her sister Melissa – has always been as competitive as they are wealthy. Spencer had an affluent childhood but was always (and remains) in competition with her older sister Melissa. Spencer's upbringing was certainly supportive, with her parents always driving her to do her best, but wasn't exactly loving, with harsh repercussions and punishments for poor performances or un-Hastings-like actions. When Spencer was in middle school, she made fast friends with Alison, Aria, Emily, and Hanna – until Alison's disappearance split the foursome for good.
Living… in Rosewood with her parents and, unfortunately, Melissa and her fiancé, Wren. After spending months renovating a barn on her parent's sprawling estate, Melissa announced that she's moving back home and will need the barn for privacy with her fiancé. Spencer was furious because her parents promised her the barn, but naturally her folks sided with the "perfect" Melissa.
Profession… sophomore at Rosewood Academy. Spencer is very dedicated to her schoolwork and her extracurricular activities, which include the field hockey and decathlon teams. She also frequently does charity work and community service. Spencer has always been a straight-A student and tends to put too much on her plate at once, like holding a job while simultaneously juggling school, community service, and extracurriculars.
Interests… field hockey, politics, her grades, competing, and winning.
Relationship Status… single. Spencer would probably say that she's just too busy to have a boyfriend. She also tends to attract boys who aren't good for her – for instance, her sister's fiancé. Wren flirts shamelessly with Spencer, and Spencer doesn't exactly stop him when he offers to massage her sore muscles after field hockey practice. Yet another secret that Spencer's forced to keep!
Challenge… maintaining her perfect life and keeping her secrets. Sometimes balancing it all is just too much for Spencer, and she's had her handful of moments in which it appears the gleaming tower of accomplishments she's accumulated will fall. And Spencer's no newbie when it comes to secrets. Ever since they found Alison's body, Spencer has been accruing a lot more secrets than usual…
Personality… competitive, driven, and smart. Spencer is an overachiever in every sense of the word and in every aspect of her life. When she wasn't competing with Melissa for their parents' attention, she was competing with Alison in academics, field hockey, and boys. One could even say that Spencer's competitive edge might drive her to do some things she may regret.
Recommendations
Fans of her also like: