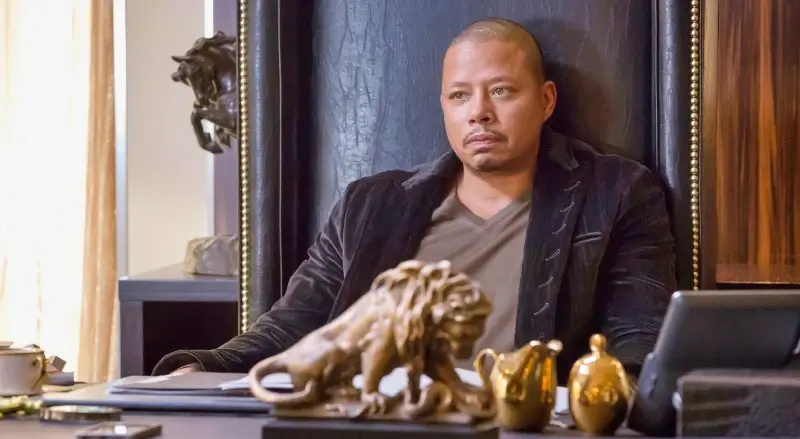 Character Analysis
(Avoiding Spoilers)
Grew Up... poor, in the rough streets of Philly. That's he where he started selling drugs to take care of himself. The quintessential rags-to-riches story, Lucious worked hard to get himself out of the ghetto and into the grandeur of Hollywood.
Living... the dream. With his beautiful girlfriend, Anika Calhoun; an abundance of money as CEO of Empire Entertainment; adoring fans; and three talented sons, Lucious seemingly has it all. That is, of course, until Cookie Lyon, his ex-wife who was recently released after a 17-year prison sentence, comes for her share of the music empire that they began together. Suddenly confronted with more problems than he ever could have imagined, Lucious realizes that more money certainly brings more problems.
Profession... music mogul. Beginning as a rapper in Philadelphia, Lucious and Cookie hustled to make sure that his music was heard. Unfortunately, Cookie was arrested for drug dealing during this time. But Lucious prospered even in her absence, producing a number of successful albums before starting his own record label, Empire Entertainment.
Interests... growing his empire, both personally and professionally. Lucious loves the power that comes with his success and seeks to expand his control over his business and the public's appetite. Moreover, with sons that are constantly seeking his approval, Lucious finds that he also loves playing puppet master with his family.
Relationship Status... living with his refined girlfriend Anika. She's the head of A&R at Empire, Lucious's label, with no small thanks to him. However, the return of Cookie reignites a different side of him, as she is the only person who knew him before he was a mogul. As he explains to her, DzI've been with a whole lot of women, Cookie, but I was always looking for you in them.dz Even more, he loves the challenge that she poses – Cookie is the only person unafraid to stand up to Lucious. So let's just say that things have become a lot more complicated for Lucious and Anika now that Cookie is back.
Challenge... naming an heir to his empire. After being diagnosed with ALS, Lucious finds that his days are suddenly numbered, which means he has to pick between one of his sons to take over. The choices include the straight-laced and business-minded Andre, the talented and homosexual Jamal, and the arguably equally talented but immature bad boy Hakeem. Each has his pluses and minuses from where Lucious sits.
Personality... arrogant, cruel, but charming. As much as he has sway over the public's perception, at home, Lucious is a tyrant who derives pleasure from pitting his sons against each other. He hates his son, Jamal, for being gay and only uses Andre – who has a Wharton Business School degree but also suffers from bipolar disorder – for his business acumen. Unafraid to get his hands dirty, even when the world is watching, Lucious will stop at nothing to ensure that Empire becomes ingrained in American culture. Always careful to let everyone knowjust how powerful he is, Lucious says: DzYou have to understand, when a man in my position says 'please,' it means something... When a man like me says 'hear me out,' you hear me out, 'cause your life could depend on it."
Recommendations
Fans of him also like: