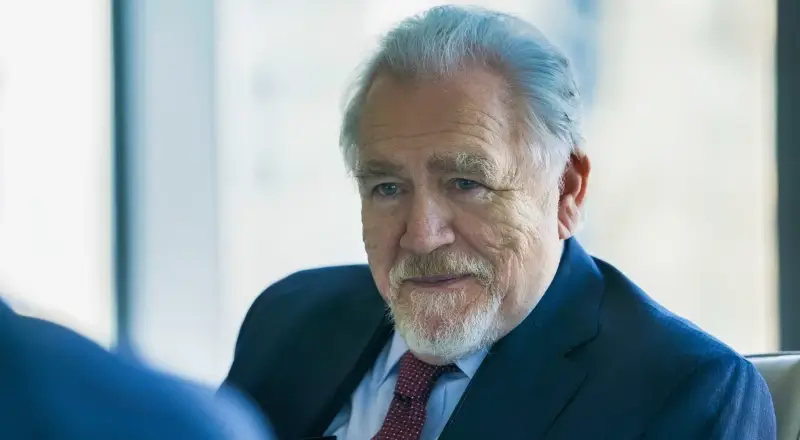 Character Analysis
(Avoiding Spoilers)
Grew Up... poor, in Dundee, Scotland. Logan's mother was widowed and eventually sent him off to be raised in Quebec, Canada by his aunt and uncle. Logan has a tense relationship with his estranged brother Ewan.
Living... with absurd wealth, in New York City. Logan lives in a stunning two-story penthouse apartment on Fifth Avenue.
Visiting... anywhere his work takes him or anywhere he wants his private jet to go. As Logan knows, "Money wins."
Profession... founder and CEO of Waystar Royco. It's the fifth-largest media conglomerate in the world, with branches including a TV news station, a film production studio, amusement parks, and cruise ships. In his position as CEO, Logan can hobnob with everyone from top international businessmen to the President of the United States.
Interests... baseball and collecting war medals.
Relationship Status... remarried… again. Logan's eldest son Connor was born during his first marriage. He next married British aristocrat Caroline Collingwood and they had Kendall, Roman, and Siobhan. Logan is currently married to his third wife Marcia. They seem to have a strong partnership, if perhaps an unusually pragmatic one.
Challenge... surviving a stroke and saving his company. Though Logan promised to pass on the CEO position to Kendall, he has second thoughts about giving up control. On his 80th birthday, he makes the decision to stay on as CEO for a few more years only to unexpectedly have a stroke. As Logan recovers, he finds himself locked in a power struggle with his son, who fears his dad just isn't up for the job anymore.
Personality... bullish, cutthroat, and utterly ruthless. Logan would much rather be feared than loved. He lacks any natural sense of compassion or empathy. His signature way to end a conversation is, "F*ck off." He sees life as a series of power games to be won—and he's happy to make those games as twisted as powerful. Logan is a smart, strategic businessman, and humiliation is just another tool in his arsenal. Yet Logan's arrogance is also his weakness. He refuses to acknowledge that he has limits or flaws, even when it's clear his health is declining.
Recommendations
Fans of him also like: