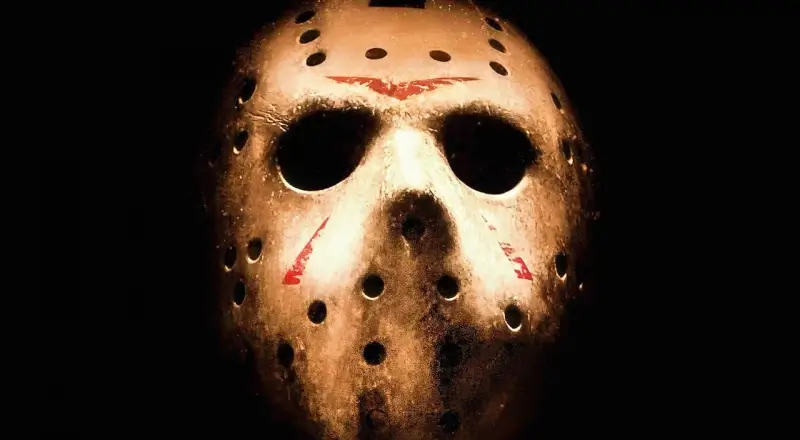 Photo Credit: Everett Collection
Character Analysis
(Avoiding Spoilers)
Grew up… outside the norms of society. Jason, who was born with severe physical deformities, was home-schooled and sheltered by his overprotective mother, Pamela, who was a cook at Camp Crystal Lake.
Living… at Crystal Lake, albeit years after his supposed death. When Jason was still young, he allegedly drowned during a nighttime swim. His mother always blamed the negligent camp counselors who she said did not look after him properly.
Profession… mass murderer. Jason seems to have been put on earth for a single purpose: to kill, murder, and maim anyone who gets near Camp Crystal Lake.
Interests… his mother. Jason's adoration for Pamela has, upon her death, turned into something akin to worship. Throughout his childhood, she was the only person to show him anything close to love or affection. Today, he has constructed a shrine to her in the outskirts of the camp.
Challenge… keeping Camp Crystal Lake empty. Jason has seemingly vowed to continue his mother's mission to keep the camp closed.
Personality… none. Jason is a blank, murderous cipher, nothing more than a killing machine. He stalks the camp with his trademark machete and hockey mask, striking fear into anyone who dares cross him.
Recommendations
Fans of him also like:
25
users rated Jason Voorhees a...
Rate him
Get to Know him in...
Ignoring the warnings of the locals, a group of teenage camp counselors takes on the job of reopening Camp Crystal Lake—on Friday the 13th no less, and raise the ire of Jason Voorhees, a masked, homicidal maniac.

Five years after the horrible bloodbath at Camp Crystal Lake, it seems Jason Voorhees and his demented mother are in the past. Paul opens up a new camp close to the infamous site, ignoring warnings to stay away, and a sexually-charged group of counselors follow—including child psychologist major Ginny. But Jason has been hiding out all this time, and now he's ready for revenge.

An idyllic summer turns into a nightmare of unspeakable terror for yet another group of naive counselors. Ignoring Camp Crystal Lake's bloody legacy, one by one they fall victim to the maniacal Jason who stalks them at every turn.

In the year 2455, Old Earth is now a contaminated planet abandoned for centuries—a brown world of violent storms, toxic landmasses and poisonous seas. Yet humans have returned to the deadly place that they once fled, not to live, but to research the ancient, rusting artifacts of the long-gone civilizations. But it's not the harmful environment that could prove fatal to the intrepid, young explorers who have just landed on Old Earth. For them, it's Friday the 13th, and Jason lives.

Homicidal maniac Jason returns from the grave to cause more bloody mayhem. Young Tommy may have escaped from Crystal Lake, but he's still haunted by the gruesome events that happened there. When gory murders start happening at the secluded halfway house for troubled teens where he now lives, it seems like his nightmarish nemesis, Jason, is back for more sadistic slaughters. But as things spiral out of control and the body count rises, Tommy begins to wonder if he's become the killer he fears most.

After the Crystal Lake Massacres, Jason is pronounced dead and taken to the hospital morgue, where he is mysteriously revived, allowing his diabolical killing spree to continue at the camp where the gruesome slaughtering began. But this time, in addition to terrified teenagers, he meets a young boy named Tommy who has a special talent for horror masks and make up, leading up to a horrifying, bloody battle. Has Jason finally met his match?

As a child, Tommy killed mass-murderer Jason. But now, years later, he is tormented by the fear that maybe Jason isn't really dead. Determined to finish off the infamous killer once and for all, Tommy and a friend dig up Jason's corpse in order to cremate him. Unfortunately, things go seriously awry, and Jason is instead resurrected, sparking a new chain of ruthlessly brutal murders. Now it's up to Tommy to stop the dark, devious and demented deaths that he unwittingly brought about.

The Big Apple's in big trouble, as indestructible psycho-fiend Jason Vorhees hits the road to New York City. After a shocking return from beyond the grave, the diabolical Jason ships out abroad a teen-filled "love boat" bound for New York, which he soon transforms into the ultimate voyage of the damned. Then one of his terrified victims escapes into the nightmarish maze of Manhattan's subways and sewers, only to confront Jason one final time.

Camp counselors are stalked and murdered by an unknown assailant while trying to reopen a summer camp that was the site of a child's drowning.

A young girl who possesses the power of telekinesis accidentally causes her father's death after a family dispute at Crystal Lake. Years later, when a doctor tries to exploit her abilities, her power becomes a hellish curse, and she unwittingly unchains the merciless, bloodthirsty Jason Voorhees from his watery grave.

Friday the 13th: The Game is a third-person horror, survival game where players take on the role of a teen counselor, or for the first time ever, Jason Voorhees. You and six other unlucky souls will do everything possible to escape and survive while the most well-known killer in the world tracks you down and brutally slaughters you.