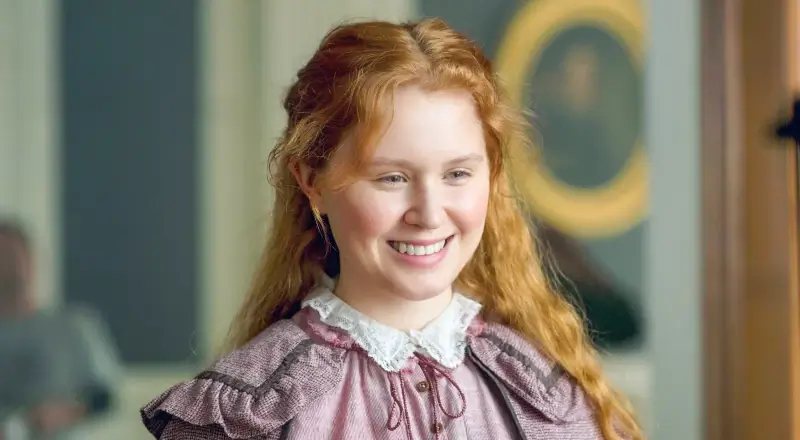 Character Analysis
(Avoiding Spoilers)
Living... happily, with her mother and three sisters in Concord, Massachusetts. Beth is often the peacemaker between her sisters, who include romantic Meg, rebellious Jo, and ambitious Amy. As she sings during one squabble, "Birds in their little nests agree." The women of the March family have learned to lovingly rely on each other while Mr. March is away volunteering for the Union Army in the Civil War.
Profession... homeschool student. Beth's social anxiety is so bad that her mother Marmee allows her to learn from home instead of at the local schoolhouse. Beth is incredibly shy and feels hugely uncomfortable when she has to leave the security of her family home.
Interests... playing the piano, taking care of her dolls, and raising kittens. But music is definitely Beth's biggest passion in life. She adores the piano and is a hugely accomplished musician.
Relationship Status... happily single. Beth can't imagine even talking to a boy, let alone marrying one.
Challenge... facing the outside world. Though Beth prefers to hide away, she sometimes surprises herself with her own gumption. She can't help but come to the aid of those in need, and she's adamant about returning the kindnesses other people show to her. Tasks that are easy for other people are difficult for Beth, but she works incredibly hard to conquer her natural temperament when she can.
Personality... sweet, sensitive, and incredibly kind. While her sisters are prone to complaining, Beth always tries to see the silver lining. She's grateful for what she has and doesn't ask for more. In many ways, she's the glue that holds her family together and she always takes Marmee's moral lessons to heart. While her sisters are sometimes inclined to a bit of self-centeredness, Beth always puts others first, even when she's struggling with her own health issues. Though she may be outwardly shy and timid, Beth has a strong moral code and a huge sense of empathy.
Recommendations
Fans of her also like: