Title Recommendations based on Frank Reynolds
Marvel's Agents of S.H.I.E.L.D.
Agent Phil Coulson of S.H.I.E.L.D. oversees he secretive government agency handles peacekeeping, intelligence gathering, and the "gifted" humans that keep popping up in a world where Iron Man, Thor, and The Hulk are household names. No matter how exotic the locale, most often they were never really there—not officially, anyway.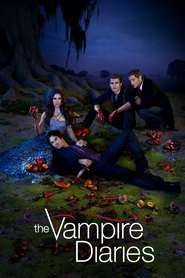 The Vampire Diaries
The Vampire Diaries features a love triangle ending with blood and gore. Damon wanted Katherine to turn him so that the two could spend eternity together. But Katherine was also seeing his brother Stefan, and gave her blood to both of them to become vampires. Infuriated, Damon promised his brother "an eternity of misery." Sibling rivalry can get pretty intense.