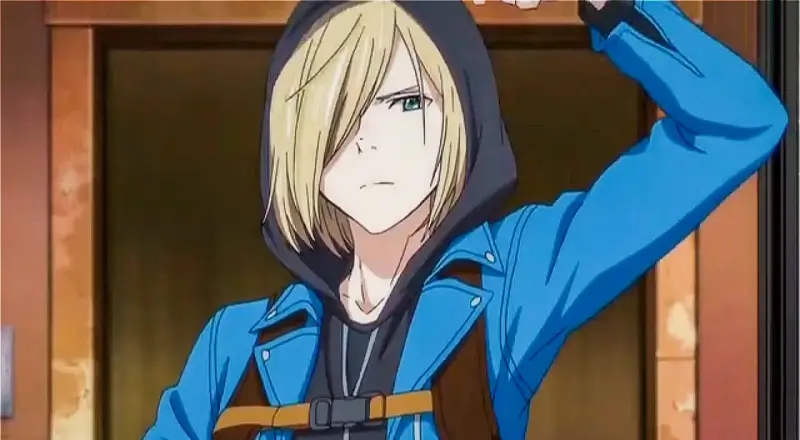 Character Analysis
(Avoiding Spoilers)
Grew up… on the ice. Yuri's been skating since an early age, and at just age fifteen, he's considered one of Russia's rising figure skating stars.
Living... in Moscow. When he's not on the rink or traveling for competitions, Yuri lives with his grandfather, who raised him as a child.
Visiting... Japan. When Viktor Nikiforov, living legend of the Russian skating scene, flies off to some tourist town in Japan to coach Japanese skater Yuri Katsuki, the younger Yuri is furious—Viktor's already agreed to choreograph his senior debut, so what's he doing hanging around the last-place skater from last year's Grand Prix Final? Yuri flies to Japan intent on tracking Viktor down, telling his coach, Yakov, "I'm not coming back to Russia until Viktor makes good on his promise!"
Profession… professional ice skater. After years of dominating the Junior Championships, Yuri is set to make his debut into the world of men's figure skating and he's aiming to make a mark by winning his first Grand Prix Final.
Interests… cats, animal print clothing, and his grandfather's fried pirozhki. Outside of winning, few things can manage to make Yuri smile, but cool clothes and cats—and especially clothes with cats on them—are some of them.
Relationship Status… single. Yuri barely has any friends and generally scoffs at the idea of romance.
Challenge… winning the Grand Prix Final. With Viktor taking the year off to coach Katsuki, the Grand Prix is finally up for grabs. Every skater is aiming for the gold medal, none so much than Yuri.
Personality… abrasive, ambitious, and competitive. Among skaters, Yuri is known as the Russian punk for his temper and frequently rude behavior—when he first meets Yuri Katsuki, his first words to the other skater are, "We don't need two Yuris in the same bracket. Incompetents like you should just retire already!" There's a rare, softer side to Yuri however, one that comes out when thinking about his grandfather or his (very few) friends.
Recommendations
Fans of him also like: