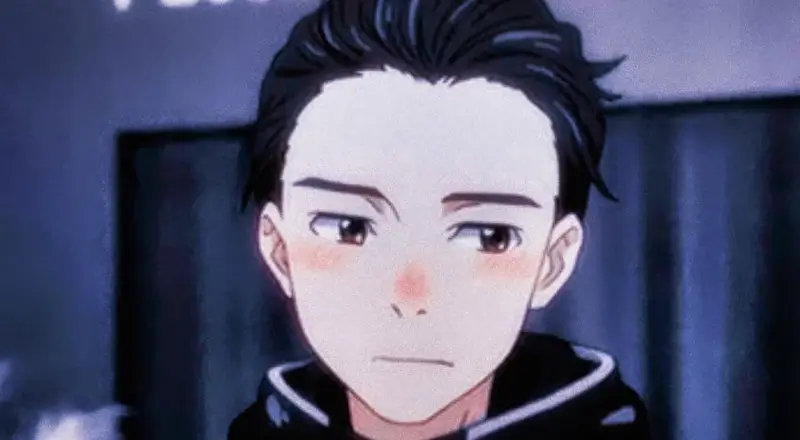 Character Analysis
(Avoiding Spoilers)
Grew up… idolizing Viktor Nikiforov. Since he was young, Yuri's admired Viktor's skating; Yuri covers his room in posters of Viktor and even named his dog after him.
Living... with his parents, in Hasetsu, Japan. Last year, Yuri's skating let him enter the prestigious Grand Prix Final—where nerves, stress eating, and the death of his dog made him place dead last. Still smarting over his failure, Yuri returns home to try to rekindle his passion for skating.
Profession… professional ice skater. Yuri describes himself as "a dime-a-dozen Japanese figure skater," but the are signs that might not be true. After all, if he was such an ordinary skater, why would Viktor Nikiforov—five-time World Championship winner, five-time Grand Prix Final gold medalist, and general living legend—take the year off to coach him?
Interests… dogs, Viktor, and (obviously) ice skating. Outside of skating, Yuri also practices ballet, which helps him greatly during his programs. Less helpful is his love of food, which causes Yuri no end of stress with his weight.
Relationship Status… complicated. Yuri's never dated before, but ever since Viktor showed up in Yuri's family's hot springs, naked and declaring his intent to make a champion out of Yuri, his life's been effectively turned upside-down. It's not long, however, before Yuri's childhood idolization turns into genuine affection. As Yuri tells the press, "Viktor is the first person I've ever wanted to hold on to. I don't really have a name for that emotion, but I have decided to call it love."
Challenge… winning the Grand Prix Final. While Viktor may not be currently competing, that doesn't mean this year's competition is any less tough. Between Canadian champion J.J. Leroy, rising Russian prodigy Yuri Plisetsky, and his own performance anxiety, will Yuri have what it takes to win gold?
Personality… polite, kind, and sensitive. Off the ice, Yuri is generally soft-spoken and meek—certainly not the type of person you'd expect to skate a program called On Love: Eros. Viktor, however, thinks the theme is perfect for Yuri, and perhaps he's onto something—on the ice, when his head is clear, Yuri is a determined, passionate competitor.
Recommendations
Fans of him also like: