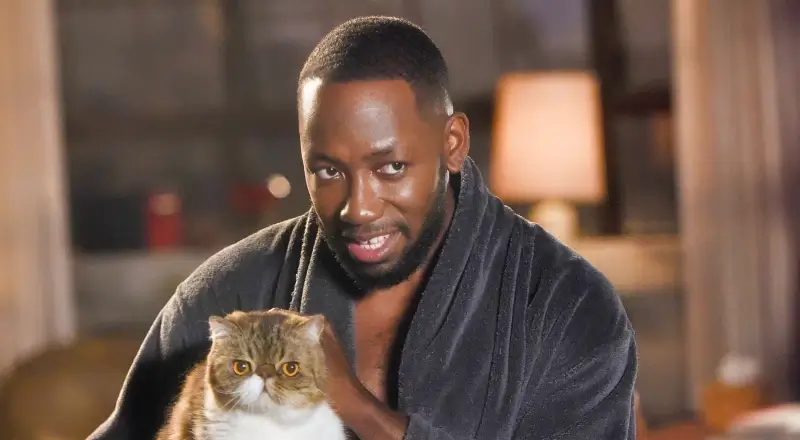 Photo Credit: Everett Collection
Character Analysis
(Avoiding Spoilers)
Grew up… in Chicago with his best friend and current roommate Nick Miller. Winston excelled at basketball and made it all the way to the pros – the Latvian pro league, that is. As he puts it, "I was the ninth guy off the bench for the eighth-best team in Latvia."
Living… in Los Angeles with his friends Nick, Schmidt, and Jess. Winston has recently returned from playing basketball overseas. He's been away for the last two years, which means he's clueless about recent American pop culture and often misses easy cultural references in conversation.
Profession… unemployed. With his hoops career suddenly over, Winston finds himself unemployed upon his return to the States. With few skills and an unimpressive resume, he feels that finding a real job is a hopeless. "I know Word," he says in an interview, "And I can open a document." Yes, that's it. After a few semi-disastrous odd jobs, he landed a position as a research assistant to a sports-radio host.
Interests… pranking people: "C'mon man, I'm the best with pranks. They call me Prank Sinatra!" He also loves puzzles. Alas, he's lousy at both. Beyond that, Winston enjoys a nice fruity mixed drink, bubble baths, and the musical "Wicked."
Relationship Status… single, yet not quite ready to mingle. Winston isn't exactly the most suave man on the planet. He hasn't had to flirt with American women in a few years, and as a result he doesn't know that "Hey girl, what your name is?" is a bad opening line.
Personality… oblivious and goofy. Winston is the sweet yet often dopey one in the apartment. Despite his occasional intellectual shortcomings, his roommates often turn to him for words of advice. His childlike qualities, such as the fact that he still believes in Santa Claus, make him an ideal companion for the cynical Nick and the aggressive Schmidt. 
Recommendations
Fans of him also like: