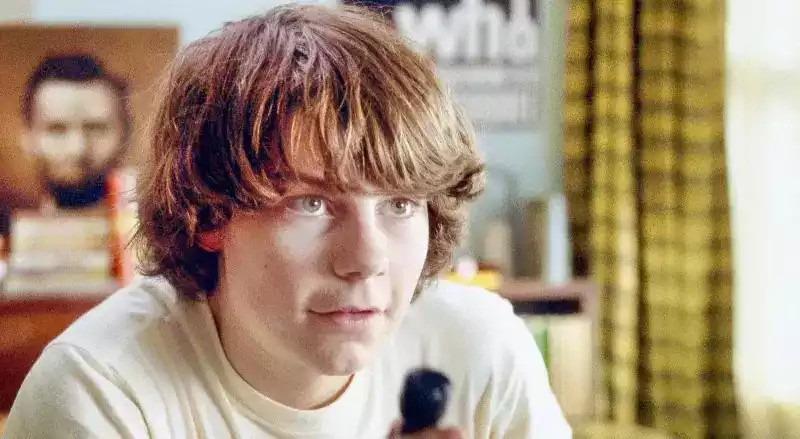 Photo Credit: Everett Collection
Character Analysis
(Avoiding Spoilers)
Living… currently on the road, but originally from San Diego. Growing up, William dreamed of moving to L.A. and writing for Rolling Stone. An established rock journalist, Lester Bangs, warned William that L.A. is full of fake people who will try to corrupt him – from publicists to the bands. William wants to experience it all and has left his home in search of it.
Profession… aspiring journalist. William is following Stillwater on their tour in hopes of writing a feature on them for Rolling Stone. William hopes that they will give him enough material to write a brilliant 3,000-word article.
Interests… experiencing life, getting published, and becoming an established rock journalist.
Relationship Status… single but intrigued. William has a thing for Penny Lane, another traveler with Stillwater, but she is obsessed with the band. Stillwater merely sees her as another groupie – a term Penny despises because she says "real" groupies sleep with rock stars just to be near someone famous. Penny asserts that she is just following the band because of their music and has not slept with any of them.
Challenge… keeping his journalistic integrity. When William first meets Stillwater, the members are extra nice to him – buying him drinks, flying him across the nation, offering him drugs, and introducing him to girls. Rather than being his friend, it seems Stillwater merely wants William to write a positive article.
Personality… bright and ambitious, but still naïve. William's mom sees him as a smart, good-hearted, 15-year-old kid, with infinite potential - to be a doctor or lawyer. She does not think he is ready for Hollywood, a world of "compromised values, and diminished brain cells that you throw away like confetti."
Recommendations
Fans of him also like: