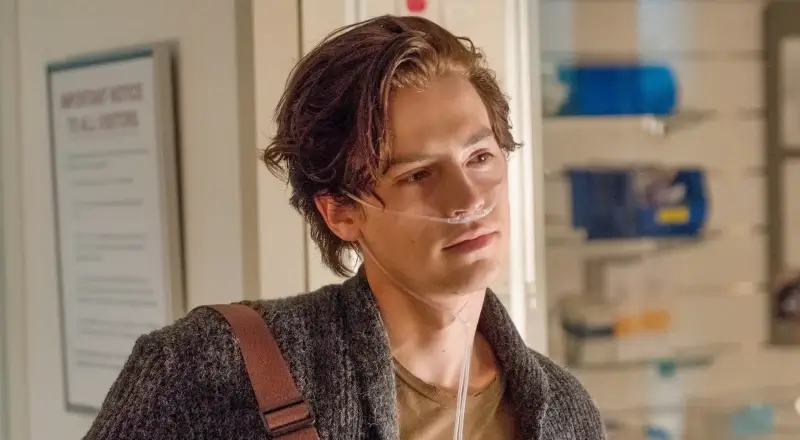 Character Analysis
(Avoiding Spoilers)
Grew Up... a hospital regular. Will has cystic fibrosis, a genetic disorder that affects the lungs and requires a regimented treatment plan. As with a lot of young "CFers," that often meant extended hospital stays.
Living... back in the hospital, again. Will has a bacterial infection that's particularly difficult to treat. Because of that he can't get a lung transplant, which is a common treatment plan for many CFers. Instead, Will is enrolled in a clinical drug trial in a new hospital.
Profession... high school student.
Interests... drawing. Will's an artist with his own cartoon style. He expresses his worldview through his art, although he keeps certain drawings close to his chest.
Relationship Status... at the start of something new. Will's quickly taken by another teenage CF patient on his floor. Stella Grant is an uptight, type-A optimist, which makes her basically the polar opposite of Will. At first she just seems annoyed by him, but soon enough she barrels into his life to force him to start taking his treatment plan seriously. As Will wryly jokes, "Always looking for ways to spend more time with me, aren't you, Stella?"
Challenge... keeping his distance from Stella while also getting close to her. Because people with cystic fibrosis are at such a high risk of cross-infection, CFers are required to stay at least six feet apart from one another. Will's bacterial infection makes him especially dangerous to other CF patients. Nevertheless, he and Stella find themselves drawn to one another. They just have to figure out how to have a relationship while still keeping their distance—even if that's just as simple as reclaiming one foot of space.
Personality... rebellious, artistic, and cynical. Will struggles with the reality of his condition. He finds it difficult to find optimism about the future, and instead spends a lot of time contemplating death or making dark jokes, like the skull imagery he added to his face mask. Will's disorganized and lazy and doesn't take his treatment plan particularly seriously. Ignoring the rules makes him feel like he's in control. But Will also has a softer, artistic side as well. He's an old soul with a flirtatious spirit, and more of an instinct for caretaking than he realizes.
Recommendations
Fans of him also like: