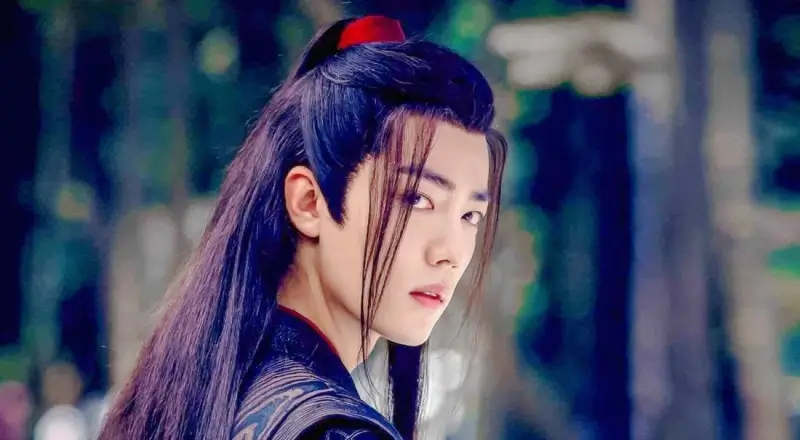 Character Analysis
(Avoiding Spoilers)
Grew Up… in rough circumstances, until he was adopted by the leader of the Yunmeng Jiang clan. He grew up alongside his adopted siblings, Jiang Cheng and Jiang Yanli, playing the jokester to their more upright and reserved personalities.
Living… in a new body. Wei Wuxian died, but suddenly was reincarnated as part of a revenge scheme. Unfortunately, he has to hide his identity, because he was murdered—and he still isn't exactly popular, to put it mildly.
Profession… a cultivator. Cultivators are highly educated, powerful magic users and spiritual experts. Different cultivators have different talents that can be used on spirits, demons, and other humans, but Wei Wuxian has a reputation for pushing the boundaries of cultivation past where they should go. He asks dangerous questions about the possibilities of cultivation, and others view him with suspicion because of this, despite his talent.
Interests… drinking, flirting, and adventure. He moves almost constantly, spending the day doing a little bit of everything, whether that's hunting down demons or just fishing with his bare hands. He enjoys talking to people from all walks of life, even if that talking is often over-familiar.
Relationship Status… single right now, but powerfully drawn to fellow cultivator Lan Wangji. They're opposites, though, and while Wei Wuxian might be drawn to Lan Wangji's chilly exterior, it remains to be seen if Lan Wangji feels the same.
Challenge… hiding his identity, finding friends, and carrying out the revenge scheme he was resurrected for. A lot has happened while he's been dead, though, and he can't remember exactly what happened in his final moments. All he knows is that he has a list of people to exact revenge on, and that he's known to the whole country as an evil man who's better off dead. Not the best situation to be starting off in, but Wei Wuxian isn't letting that stop him.
Personality… outgoing, friendly, and impulsive. Wei Wuxian always has a joke or a smile at the ready, but seems unable to reign it in when the situation doesn't call for it. He can be rude and often ignores the rules of social propriety, stubbornly asserting that he's in the right, or making an insincere apology if he has to. But one of his best qualities is that he'll never hesitate to dive in to help someone.
Recommendations
Fans of him also like: