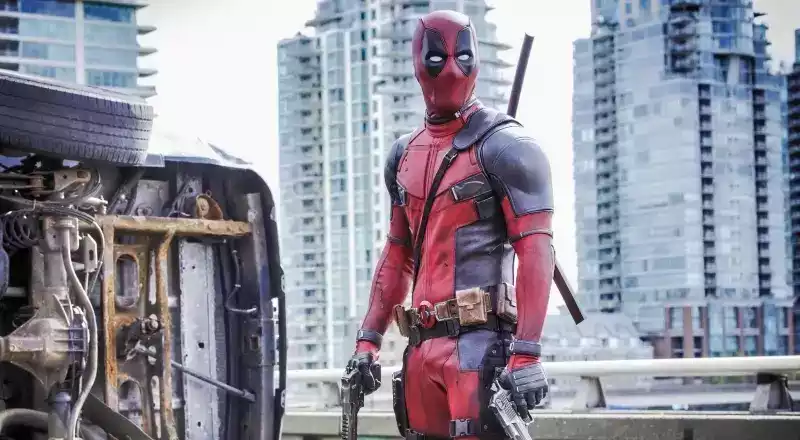 Photo Credit: Everett Collection
Character Analysis
(Avoiding Spoilers)
Living... in a superhero movie and he knows it. Deadpool hasn't just broken the fourth wall – he shattered it and then did things to it that gave his particular superhero movie an R rating. 
Profession... mercenary turned experimental test subject turned disfigured, badass superhero. That doesn't mean he's suddenly a Superman-style boy scout. "I may be super, but I'm no hero," he says after committing a shockingly grizzly murder. He's got a code, but it's definitely not Captain America's.  
Interests… drinking, sex, wisecracks, and scribbling crayon drawings depicting acts of revenge he'd like to commit. 
Relationship Status...  engaged to a beautiful former escort named Vanessa. They were very much in love but as he says, "Life is an endless series of train wrecks with only brief commercial-like breaks of happiness. This had been the ultimate commercial break." He's soon diagnosed with cancer and leaves her so he won't see her die.  
Challenge... saving Vanessa. She's been kidnapped by Ajax (real name Francis), who is Deadpool's arch nemesis. (An enemy named Francis is one of many ways Deadpool is like Pee-Wee Herman.) He was after Ajax for the cure to the skin disfigurement that came along with his powers. But after killing Ajax's bad guy associates, Ajax takes Vanessa. Now he has to make some friends in the X-Men and save her.  
Personality... psychotic, sarcastic, and brave. Deadpool is constantly running his mouth, when he's beating guys up and when he's getting beaten up. That accounts for pretty much all of his time. He doesn't care about much in this world, but he loves Vanessa more than anything. He says her crazy matches his crazy and that's really saying something.  
Recommendations
Fans of him also like: