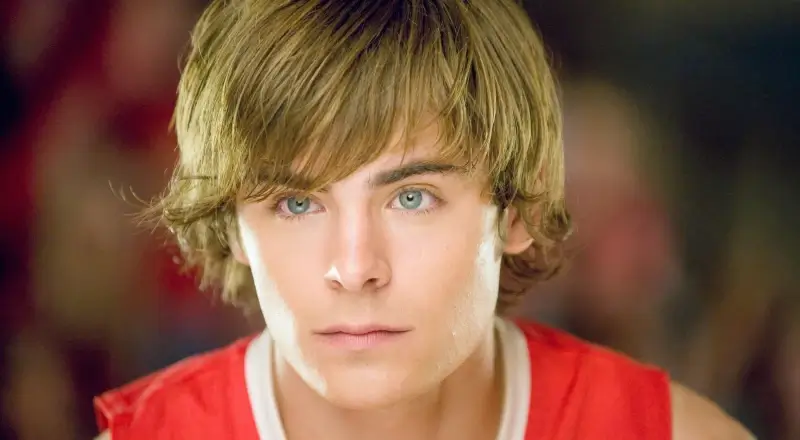 Photo Credit: Everett Collection
Character Analysis
(Avoiding Spoilers)
Grew Up… the local basketball star in his suburb of Albuquerque, New Mexico. His dad is the coach of his team, the East High Wildcats, and all of Troy's close friends are his teammates. Basically, basketball has always been his entire life.
Visiting… a ski lodge for New Year's Eve, where he ends up forced to try something new – karaoke. But he's not alone. A girl he's never met – Gabriella Montez – is similarly thrust into the fluorescent spotlight as his duet partner.
Interests… basketball and singing, but don't tell his fellow Wildcats about the second one. They'd prefer Troy didn't get distracted – he needs to keep his head in the game!
Relationship Status… single, though he and Gabriella definitely hit it off after singing together. But can a popular basketball star date the new girl on the scholastic decathlon team?
Challenge… balancing basketball, the expectations of his friends, and auditions for the school musical. The first two go hand-in-hand, but the last one? Not so much. Especially when callbacks for the musical are the same day as the big basketball game.
Personality… friendly, clever, and easygoing. Troy gets along with anyone he talks to, but in his clique-ish high school, he usually doesn't get much farther than the jocks at his lunch table. He feels a sense of responsibility and loyalty to his loved ones, so sometimes it's hard for him to do what he wants, rather than just what's expected of him.
Recommendations
Fans of him also like: