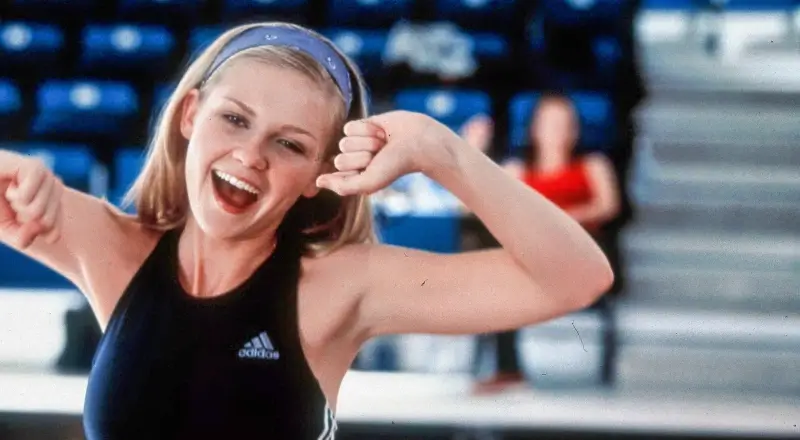 Photo Credit: Everett Collection
Character Analysis
(Avoiding Spoilers)
Grew Up… hoping to become a cheerleader with the award-winning high school cheer squad, The Toros.
Living… her dream. Torrance has just been elected as the new team captain of The Toros. Replacing their old leader, "Big Red," Torrance has a lot to live up to – but she may have a harder time living down the cheer routines of the past. Their squad has won the national cheerleading title five years in a row but in order to win this year, Torrance will have to completely replace their choreography. Shed trying to do that with the help of a professional choreographer and a new ace gymnast-turned-cheerleader named Missy, who is, in Torrance's words "the poo, so take a big whiff." And she means that in a good way.
Profession… high school student. But her true calling revolves around her cheer squad. If "team captain" was a possible career, Torrance would probably do this for the rest of her life.
Interests… dancing, cheering, and flirting with cute boys while brushing her teeth.
Relationship Status… in a relationship. Her boyfriend already went off to college, leaving her all by her lonesome. When she becomes better friends with Missy, she meets Missy's brother, Cliff, and the two of them can't help but feel an attraction.
Challenge… winning the sixth consecutive national title for The Toros. All of the burden falls onto the shoulders of the team captain, so Torrance is faced with the hardest challenge of her life. That's especially true when Missy reveals that all of their old cheer routines had been stolen by Big Red from a rival cheerleading squad from inner-city East Compton.
Personality… flirty and a bit ditzy, but driven and principled. Torrance Shipman wants to win. But she doesn't want to cheat or lie – she wants to win in an honest competition. That is her drive. And if she can fall in love on the side, then all the better!
Recommendations
Fans of her also like: