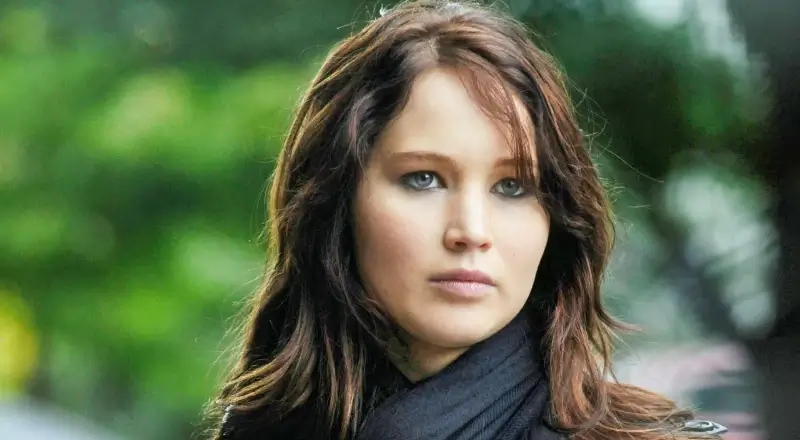 Photo Credit: Everett Collection
Character Analysis
(Avoiding Spoilers)
Living… in an addition behind her parents' house. She used to live with her husband before he tragically died. On a trip to the mall, he stopped to help someone with a flat tire and got hit by a car. They were married for three years and five days, and Tiffany can't believe it's over.
Profession… unemployed. She got fired because she was having sex with too many people in her office. She admits it was a lot of people, and she shouldn't have done it, but she wishes they could have been more forgiving. Her husband had just died, and she was very depressed.
Interests… dancing. She's not that great of a dancer, but that's not the point. She's going to be competing at the Ben Franklin Hotel with her new partner, Pat.  
Relationship… single, but confused. Tiffany has feelings for her dance partner, Pat, who just got out of a mental hospital for bipolar disorder. Pat is one of the few people who really "gets" Tiffany, and they have bonded over their neuroses and relationship troubles.
Challenge… moving on. She wishes people would stop reminding her about her dead husband. She misses him, but she desperately wants to get on with her life. Getting to know Pat has helped, but Tiffany and Pat have so much baggage between the two of them that their relationship is bound to be complicated.
Personality… strong, quirky, and honestly, a bit crazy. Tiffany has a rough exterior and has been through a lot of terrible stuff. She is proud of who she is though, and accepts even the crazier aspects of herself. As she says, "There's always going to be a part of me that's sloppy and dirty, but I like that. With all the other parts of myself."                                                                                                              
Recommendations
Fans of her also like: