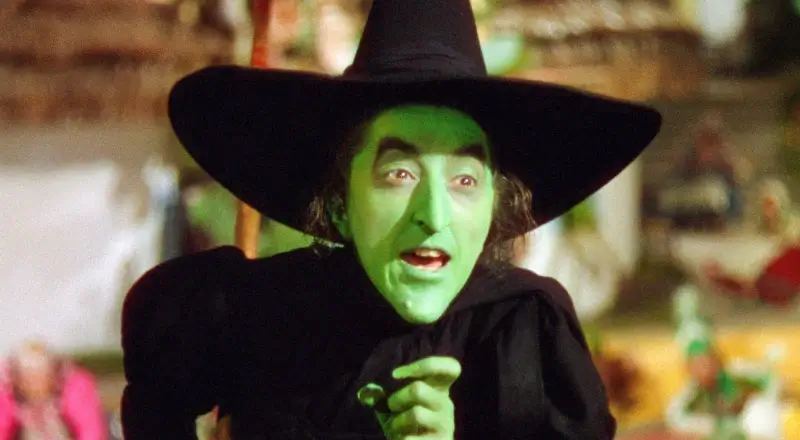 Photo Credit: Everett Collection
Character Analysis
(Avoiding Spoilers)
Living... a very isolated life in a castle in the Haunted Forest with her only companions: an army of flying monkeys.
Interests... wearing black (which goes best with her green complexion), flying around on a broomstick, watching others through her crystal ball, and making dramatic appearances and exits in a puff of smoke.
Challenge... getting over the loss of her sister, the Wicked Witch of the East. Of all things, she was "accidentally" killed when an entire house flew on top of her. The Wicked Witch is going to make her sister's murderer, a young girl named Dorothy who was in that house, pay for what she did. And she'll get her little dog too. To make matters even worse, Dorothy has absconded with her sister's magical ruby red slippers. They are the key to amassing power in the land of Oz, and The Wicked Witch will stop at nothing to get them.
Personality... scheming and power-hungry, with a flair for the dramatic. Though her powers are strong, the Wicked Witch often gets what she wants through manipulation, not magic. She uses scare tactics and intimidation to maintain her dominance. Her spine-tingling cackle strikes fear in the heart of many an Ozian.
Recommendations
Fans of her also like: