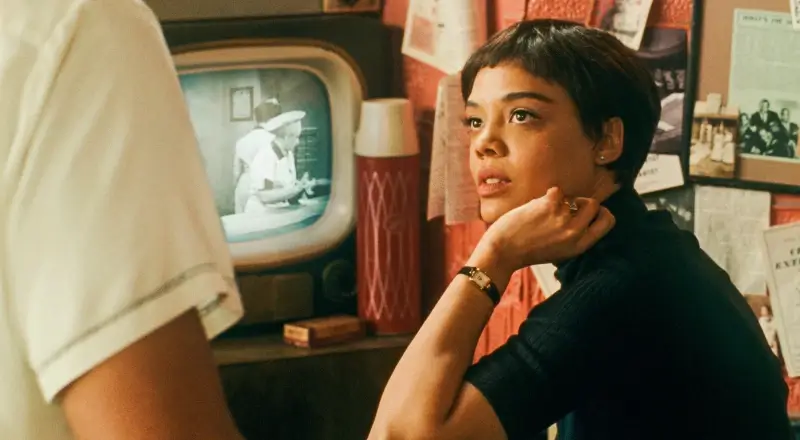 Character Analysis
(Avoiding Spoilers)
Grew up... in New York with loving, upper middle-class parents. Her mother, a founder of a school of etiquette, sets high expectations for her daughter that can stress Sylvie out. Her father, a former saxophonist and the owner of a record store, provides a level of comfort that her mother can never offer. His free spirit has always allowed Sylvie to be herself.
Interests… "I Love Lucy" and anything else on TV. Sylvie has watched every episode of most shows and aspires to become a television producer. But as her father jokes: "Can you image a colored girl making TV shows?"
Relationship Status… engaged to a rich bachelor, Lacey. But she never got the chance to know him, nor really fall in love before he left to fight in the Korean War. As a result, Sylvie barely has any idea what she wants for herself. When a handsome man named Robert responds to the "Help Wanted" sign in the window, Silvie starts to question the life that has been planned out for her. Sylvie falls in love with him and his music (he's a talented saxophonist), and they begin a passionate affair that both realize is doomed.
Challenge... fighting for what she wants. Since her mother is Mrs. Charm School, Sylvie has always been taught to better her station. She has many dreams for herself, but societal pressures have kept her tunnel visioned on being an upstanding housewife.
Personality... determined and passionate. Once Sylvie puts her heart in something, she sacrifices everything to meet her goals. Sylvie continues to make decisions that break the mold of what black women can be. As she says, "I want to be the woman of my dreams."
Recommendations
Fans of her also like: