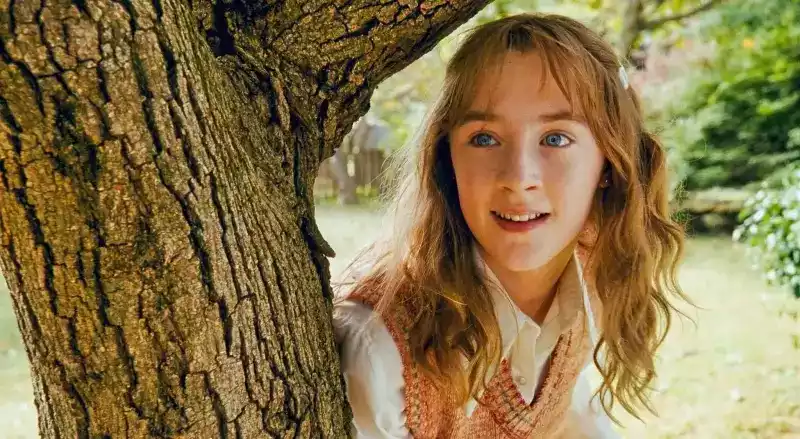 Photo Credit: Everett Collection
Character Analysis
(Avoiding Spoilers)
Grew Up… in a loving family in Pennsylvania. But everything ended on December 6, 1973, when she was 14 years old. Susie was brutally raped and murdered by a serial killer who lived in her neighborhood.
Living… in purgatory in the blue horizon between heaven and earth where the days are always the same, and her screams go unanswered. From there, she can watch over her family, friends, and even her murderer. But unfortunately, she can't leave. As she says, "I hear them calling, the voices of the dead. I want to follow them to find a way out, but I would always come back to the same door. And I am afraid. I know if I went in there I would never come out."
Interests… taking pictures with her camera– at least that is what she used to like to do before she died. Susie even used to dream of becoming a photographer one day.
Relationship Status… still longing for Ray. Unfortunately, she never got the chance to kiss him before she died. She likes to watch him now. Sometimes Ray thinks of her, but he is beginning to think about moving on with his life.
Challenge… helping her grieving family find her murderer. They are starting to find some clues, but are having trouble putting them all together. She is full of rage and is determined to help them bring her murderer to justice.  
Personality… innocent, caring, and emotional. Although she used to be a cheerful girl, her tragic experiences have left her understandably bitter and angry. And the hardest part for her is leaving her family and friends who she still cares for so much. Susie has a big heart, even though it's not beating anymore. 
Recommendations
Fans of her also like: