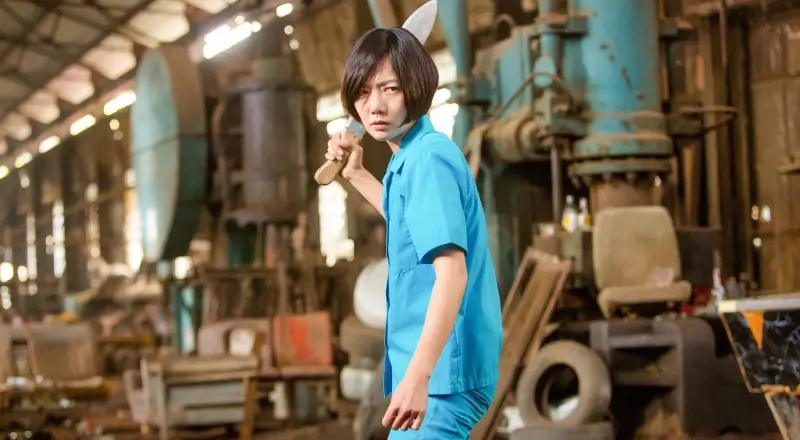 Photo Credit: Everett Collection
Character Analysis
(Avoiding Spoilers)
Grew Up… underappreciated by her business mogul father despite being more capable in every way than her wastrel of a younger brother. Her mother was kind and loving, but unfortunately she died when Sun was a child.
Living… in Seoul, Korea as the chief financial officer of her family's company. Sun has recently discovered missing funds, and she knows exactly who is behind the theft.
Interests… destroying opponents at an underground fighting ring, protecting her family even when they don't deserve it, and spending time with her dog. Hey, Sun is multi-faceted.
Relationship Status… single. in her own words, it's been a while.
Challenge… deciding whether or not to take the fall for her selfish, immature brother. Joong-Ki was the one who embezzled the company's funds, but Sun is considering whether to go to jail in his place. On the one hand, Sun promised her dying mother that she would take care of her younger brother, and this scandal would destroy their family. On the other hand, Joong-Ki is undoubtedly a pathetic excuse for a human being, and neither her father nor brother have treated her well in the past.
Personality… dutiful, composed, and aloof. Sun may hide her feelings, but that doesn't mean they don't exist. Instead, she channels her anger and insecurities into her fists, becoming the most destructive force out of the eight "sensates" around the world who are linked telepathically with Sun and each other. (We'd say more, but want to avoid too many spoilers.)
Recommendations
Fans of her also like: