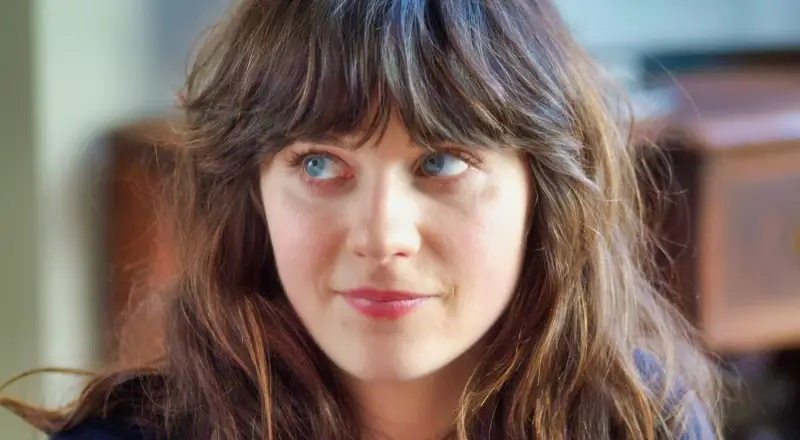 Photo Credit: Everett Collection
Character Analysis
(Avoiding Spoilers)
Grew Up... in Shinnecock, Michigan, where she was the coolest and prettiest girl in school. Her parents divorced, which led her to believe there was no such thing as true love. As the narrator describes it: "Since the disintegration of her parents' marriage she'd only love two things. The first was her long dark hair. The second was how easily she could cut it off and not feel a thing."
Living... in Los Angeles, where she becomes an assistant at a greeting card company, and quickly gets into a relationship with Tom, a writer at the company. Summer is upfront about her cynical view of love and courtship, and Tom is honest about his belief of finding absolute meaning in a relationship. Despite their differences, the two of them share intense and lovely experiences and have a great relationship...kind of. Things, as they always do, become a bit more complicated.
Profession... assistant at a greeting card company. She is quite professional, describing herself as "very neat and organized." They used to call her "Anal Girl" in college (because of her orderliness, of course).
Interests... Belle and Sebastian, which was her favorite band in high school. She even used her favorite lyric of theirs for her yearbook quote: "Color my life with the chaos of trouble."
Relationship Status... in a relationship with Tom. When Summer asks him if he actually believes in love, he responds, "Well, it's love. It's not Santa Claus." Obviously, their views on romance are very different, but that doesn't mean they can't still enjoy the time they share together.
Challenge... figuring out what she wants in life. From day one of their relationship, Summer believes that Tom is not the thing that will make her completely happy. She has yet to find out exactly what should come from a relationship, or exactly what she wants to do with the rest of her life. But she's not in any rush and she's definitely enjoying the ride.
Personality… joyful, fun, thoughtful. She is the type of person who latches onto song lyrics and makes them a part of her life – but she isn't quick to romanticize her experiences. She's pragmatic and rational, not given to flights of fancy or emotional outbursts.
Recommendations
Fans of her also like: