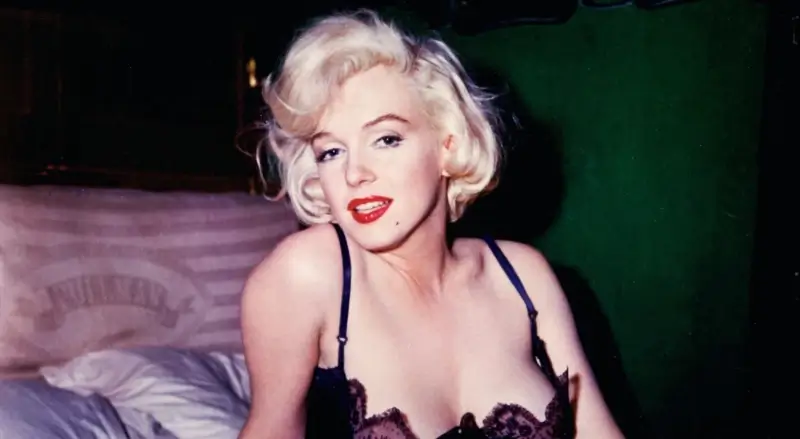 Photo Credit: Everett Collection
Character Analysis
(Avoiding Spoilers)
Living… on the road. A singer, Sugar travels with her all-female group, Sweet Sue and her Society Syncopators. They are staying in a luxurious Miami hotel, where she and the Syncopators are due to play a gig.

Profession… singer and ukulele player. She used to sing in male groups, which were more lucrative but also more dangerous. Sugar knows that she can't trust herself around saxophone players, her fatal weakness.

Interests… sneaking a cheeky drink or two. Sugar has been known to carry around a flask, and she's always the life of the party amongst the Syncopators.

Relationship Status… single. Sugar, who's had trouble with men in the past – "I always get the fuzzy end of the lollipop," she sighs –  is hoping to find a nice, sweet millionaire while in Florida.  As she says, "I don't care how rich he is, as long as he's got a yacht, his own private railroad car, and his own toothpaste."

Challenge… successfully courting the mysterious Junior, heir to Shell Oil. During her stay in Miami, Sugar meets Junior, who seems too good to be true. He's simply the man of her dreams, and she does all she can to seduce him.

Personality… flirtatious, beautiful and vivacious. Sugar is every man's dream girl. She's fun, charming, and absolutely stunning. But while she might claim to be in it for the money, she'd really like a guy she can love, too.
Recommendations
Fans of her also like: