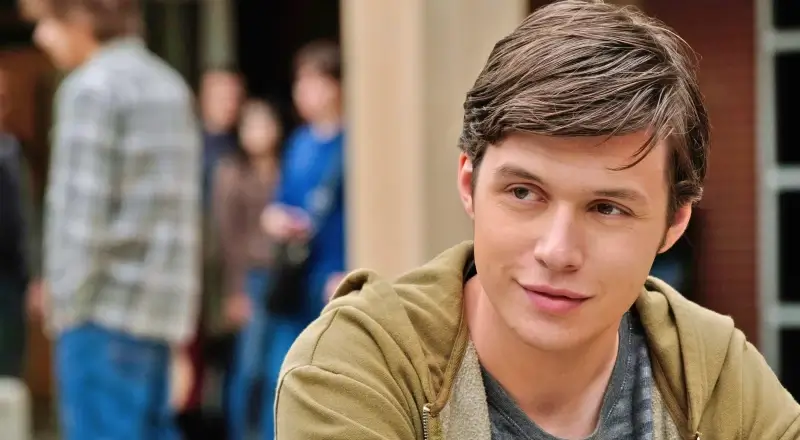 Photo Credit: 20th Century Fox
Character Analysis
(Avoiding Spoilers)
Growing Up... pretty happily, in Atlanta, Georgia, with his parents and his little sister Nora. The Spiers are a close family unit who love testing out Nora's ambitious cooking attempts and enjoying a weekly family TV night.
Living... in the closet. Simon has long known that he's gay, but he doesn't know how to open up about that fact—even to his closest friends Leah, Nick, and Abby. He knows his family and friends would be supportive, he just doesn't feel ready to come out yet. As he puts it, "It doesn't seem fair that only gay people have to come out. Why is straight the default?"
Profession... high school senior.
Interests... drinking iced coffee, watching bad '90s movies, and hanging out with his friends at Waffle House.
Relationship Status... a total mystery. Simon's life changes forever when he learns that another guy at his school is also in the closet. The mysterious "Blue" posts an anonymous confession online, and Simon reaches out under the pseudonym "Jacques." Simon and Blue make an instant connection over email, but Simon doesn't know the real person behind the online avatar. As Simon starts to fall for his new pen pal, he tries to use clues to figure out who Blue actually is IRL.
Challenge... protecting his secret—or maybe opening up about it. Simon's life is turned upside down when a classmate named Martin discovers his emails to Blue and threatens to out Simon unless Simon helps him get a date with Abby. Desperate to protect his secret, Simon agrees to Martin's scheme. But the whole experience, along with his conversations with Blue, also start to make Simon question his decision to hide his sexuality. Maybe coming out is the right option—as long as it's on his terms.
Personality... warm, kind, and anxious. To the outside world, Simon is a great friend, a wonderful son, and a decent student. However, there's also a cost to hiding such a big part of who he is. Simon's a caring guy, but he's so focused on protecting his own secret that he can sometimes lose sight of what his friends want and need. He also tends to be more of an observer than an active player in his own life.
Recommendations
Fans of him also like: