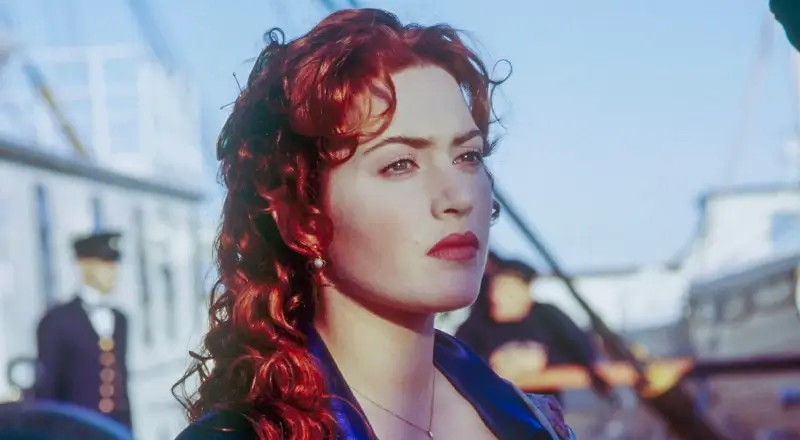 Photo Credit: Everett Collection
Character Analysis
(Avoiding Spoilers)
Living… a miserable life. Rose's father died and left her mother and her with nothing but his debts. Her financially troubled mother Ruth has forced Rose to accept an engagement to Cal, an arrogant wealthy Englishman whom Rose does not love. Rose felt trapped.
Visiting… the open seas. With her mother and Cal, she is on the maiden voyage of the Titanic, the largest ship ever to set sail. They are staying in the first class cabin where life is supposed to be good. But Rose doesn't feel that way as she says: "I saw my whole life as if I had already lived it. An endless parade of parties and cotillions, yachts and polo matches. Always the same narrow people, the same mindless chatter. I felt like I was standing at a great precipice, with no one to pull me back, no one who cared… or even noticed." Filled with despair, she stepped out on the ledge of the ship with the intent of jumping and ending it all. Thankfully, a third class passenger named Jack Dawson came along at just the right time and convinced her not to do it. 
Interests… "unladylike" activities. In her role in society, Rose had been playing the role of a prim and proper lady. But Jack is bringing out another side of her. He has taken her Irish dancing, sketched her nude portrait, and even taught her how to spit like a man. Rose is enjoying her cigarettes and using curse words, finally letting her hair down. 
Relationship Status… complicated because the love of her life is not her fiancé. At first, Rose and Jack tried to hide their affair from the other passengers (especially her mother and Cal), but their secret didn't last long. Anyone that saw them together could tell they were crazy for each other. 
Challenge… making the most of her time with Jack while it lasts. Not only is their relationship likely doomed because of their different socioeconomic circumstances, but it is also facing a much more serious challenge. Rose and Jack see firsthand the Titanic hit an iceberg. And they are starting to realize that the famous "unsinkable" Titanic might be sinkable after all.
Personality… passionate, headstrong, and daring. For too long, those traits were repressed in her, out of the responsibility she felt to her mother and society. But Rose is coming into her own on the ship, showing the other passengers who she truly is: a fiercely independent and brave woman. 
Recommendations
Fans of her also like: