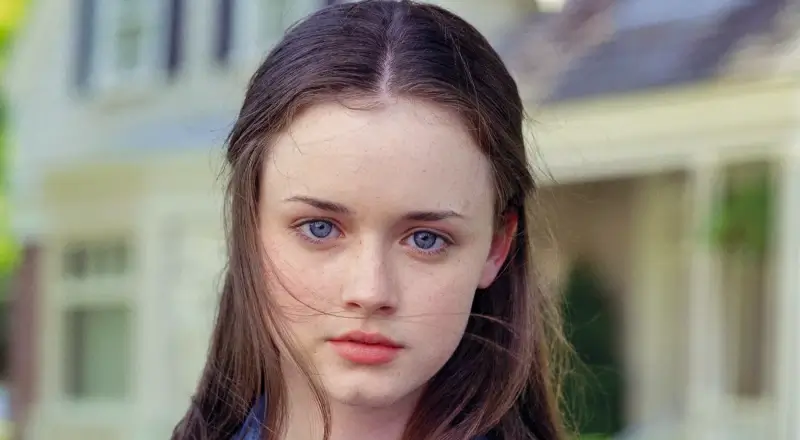 Photo Credit: Everett Collection
Character Analysis
(Avoiding Spoilers)
Living... in Stars Hollow, an beautiful New England town full of people who helped her young, single mother, Lorelai, raise her. But Rory doesn't fit in at Stars Hollow High and dreams of transferring to an expensive private school.
Profession... high school student at the rigorous and intimidating Chilton Prep School. The boys call her Mary (as in "Virgin…") and the girls see her as a threat. Paris Gellar, especially, who doesn't want any new student taking her place at the top of the class. Everything is a competition and Harvard only takes the best Chilton students.
Interests… spending time with her mom, getting lost in a book, drinking gallons of coffee. Her new guidance counselor and Headmaster worry about her because she spends every lunch period with her headphones in and her nose in a thick book. But that's just Rory – she needs her alone time.
Relationship Status... dating Dean, the new boy in Stars Hollow. He watches her read outside during her last days at Stars Hollow High, falling for her intense focus and good looks. She even thinks about throwing away her opportunity at Chilton to stay at SHH and spend more time with Dean. Her mother convinces her she can go to her new school and continue to date Dean.
Challenge... fitting in at Chilton, and venturing into her first relationship. She takes Dean to a dance at Chilton, and it could not go more wrong. He feels out of place at the ritzy event and almost gets into a fight with a boy who wants to take her from him. The two fall asleep at the local dance studio, and even though it was an accident and no funny business went on, it's a complete betrayal of her trust with her mother. Lorelai had her at 16 and doesn't want Rory to make the same mistake.         
Personality... quiet, brilliant, full of energy. She's learned a lot from her mother, an outgoing woman with a strong, sarcastic personality. Lorelai passed down not only her tenacity and drive, but also a love of old screwball comedies and snappy dialogue. They don't just watch it in the movies; they speak like that to each other, too.
Recommendations
Fans of her also like: