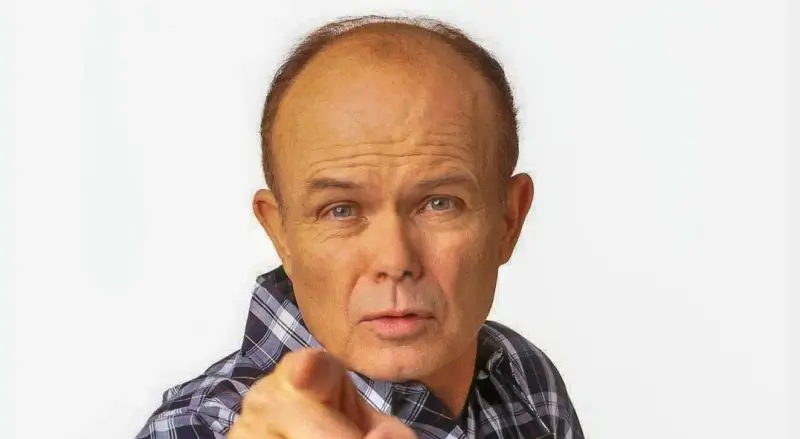 Photo Credit: Everett Collection
Character Analysis
(Avoiding Spoilers)
Grew up… in a time when freedom was threatened by fascism and communism. Red, who fought in World War II and Korea, loves America even though it's "going down the crapper" with his children's weirdo generation. Too much pot and too much rock 'n' roll nowadays.
Living… with a family that gives him very little peace in 1970s Wisconsin. Red can often be seen relaxing at the kitchen table with his newspaper and coffee, though he's almost constantly interrupted by his wife Kitty and "dumbass" son Eric.
Profession… retired. After serving in the armed forces, Red worked at an auto parts factory and a department store. He recognizes the importance of working with one's hands, something that his wimpy son doesn't seem to understand.
Interests… messing with his power tools, hunting, fishing, drinking beer, watching TV and reading the paper. Pretty much all of his favorite pastimes are things Red would prefer to do alone. In fact, that's probably the point.
Relationship Status… happily married, even if he isn't the type to publicly admit he's happy. Despite the disparaging remarks Red sometimes makes about his wife, he's a loving husband. He and Kitty met at a USO dance back in 1953, and they have been in love ever since.
Challenge… dealing with his family's stupidity. Red sees himself as the voice of reason in the Forman house, which tends to drive him a bit crazy. It's best not to disobey Red or he'll put his "foot up your ass." His biggest job as he sees it is whipping his weakling of a son, Eric, into shape. Red likes to dish out tough love to his wise-cracking son. "You don't have bad luck," he tells Eric. "The reason bad things happen to you is because you're a dumbass."
Personality… grumpy. Red is difficult to please, and tends to be very vocal about his views. He intends to stick to his opinions until his dying day, and even beyond: "When my time comes, I want to be buried face down, so that anyone who doesn't like me can kiss my ass." But despite his gruff exterior, Red cares deeply for his family and wants the best for them – at least how he defines "best."
Recommendations
Fans of him also like: