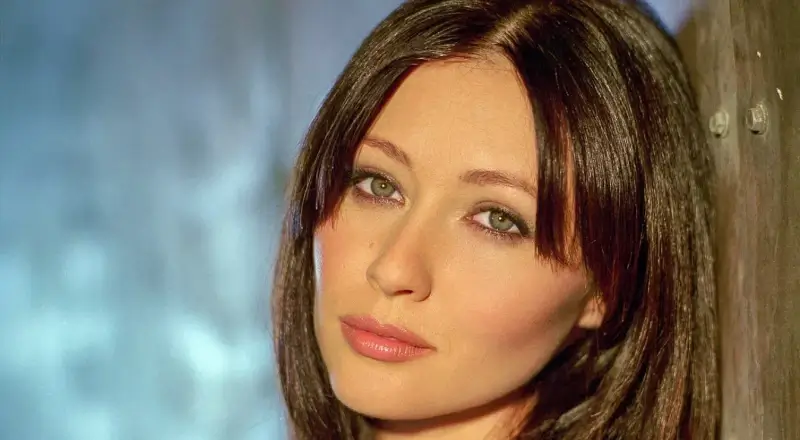 Photo Credit: Everett Collection
Character Analysis
(Avoiding Spoilers)
Living… in the Halliwell Victorian manor in San Francisco, though not without reservations. Prue initially wanted to keep her distance from her sisters, fearing the consequences of them living together. She reunited with Piper and Phoebe, however, once Paige Matthews entered the picture. She lives under the constant threat that she'll be exposed as a witch to the world at large. She strives to help the innocents, but she can only do so in secret.
Profession… photographer. Unlike her sisters, who struggle over keeping day-jobs while pursuing witchcraft full-time, Prue's primary dilemma is having a fulfilling gig. After learning of her powers, she left her job as an appraiser for Buckland Auction House and landed a job as a photographer for 415 Magazine. Like her sister Phoebe, she is balancing her mortal-world dreams with her witch-related duties.
Interests... yearning for a normal life and reluctantly mastering her gifts as a witch. Prue can control her surroundings by casting spells, often written in iambic pentameter or as a rhyming couplet. She also knows how to brew potions and locate missing objects through scrying. Her specialized powers of telekinesis and astral projection are under constant threat by warlocks and demons who aim to steal them and possess the souls of innocents.
Relationship Status... in mourning. The love of Prue's life was her old high school flame, Detective Andy Trudeau. But the chaos of her professional and witchcraft lives made it impossible for Prue to be honest with him about her gifts, and they broke up as a result. Eventually, Andy found out that all three sisters were witches and accepted Prue nonetheless. He was tragically killed by the demon Rodriguez after interfering in a fight between Rodriguez and the sisters. Filled with guilt, she stated, "How come I couldn't save Andy? If I'm supposed to be so powerful, how come I couldn't save him? I mean, my god, don't you understand? Andy died because of me, it doesn't matter what he said, it was my fault. How could it be good to be witches if all it does is get the people we love killed?"
Challenge… keeping her powers a secret and her sisters in line. Prue and Phoebe suffered a rift in their relationship when Prue learned that her sister helped the demonic hit-man Cole Turner fake his death. Prue understandably had a difficult time trusting Cole and resented her sister's romantic involvement with a member of the Underworld. She is the de-facto leader of the group which means she's often the most cautious and stubborn, while her sisters rebel against her orders.
Personality… courageous. Prue is generally regarded as the bravest of the sisters because of the sacrifices she made from a very early age. She was forced to grow up very fast after the death of their mother and their father's abandonment. She was the primary caretaker of her sisters and developed a thick skin as a result. Her sisters refer to her with the nicknames "Super Witch" and "Wiccan Wonder." 
Recommendations
Fans of her also like: