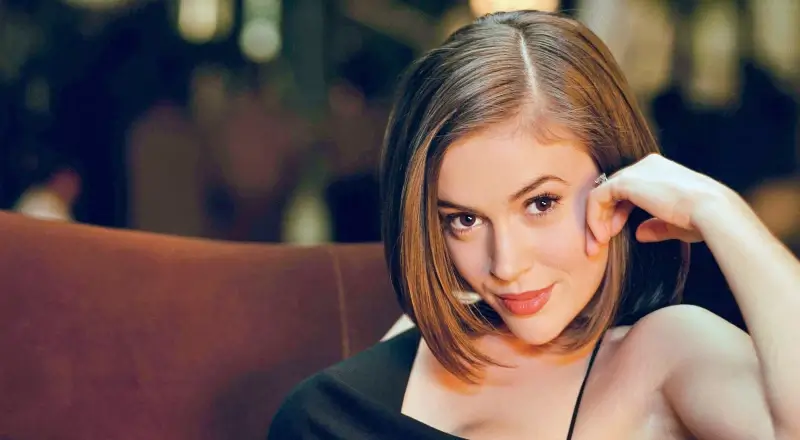 Photo Credit: Everett Collection
Character Analysis
(Avoiding Spoilers)
Living… in the Halliwell Manor in San Francisco. Phoebe moved from New York to live in the manor with her sisters after her grandmother passed away. Phoebe came across the Book of Shadows, revealing that she and her sisters are the most powerful witches in history. Since then, they've continually protected innocents in San Francisco from demons, warlocks, and other evil creatures.
Profession… advice columnist for The Bay Mirror. After graduating from college with a B.A. in Psychology, Phoebe landed a steady job writing her column, "Ask Phoebe." The column has given her a measure of celebrity status, with loyal readers hanging on her every word and her picture all over city advertisements. She's known for her practical and insightful advice, eventually adapting the column into a best-seller, Finding Love.
Interests... Sex and the City, mastering her witchcraft abilities, and protecting civilians. Like all the Charmed Ones, she possesses the ability to cast spells and brew potions. Additionally, she possesses the power of premonition, receiving visions of both the future and the past. Pheobe later on picks up the power of levitation, making molecules explode, and eventually gains the power of empathy – allowing her to sense and tap into others' emotions.
Relationship Status... married to a cupid named Coop. This is her second marriage, after her first one with Cole Turner, a demon, proved unsalvageable. Cole was initially a half-demon named Belthazor sent by the Triad to try and kill Phoebe and her sisters. Instead, he fell in love with Phoebe and they spent two years together. Cole's countless demonic powers, however, made it impossible for them to be together. While Phoebe vanquished him, he still watches over her from his spiritual plane.
Challenge… finding love. For all the advice and wisdom she offers, Phoebe's primary challenge has always been opening herself up to love and finding her ideal match. Her past choices have been risky to say the least – particularly Cole, the demon mercenary sent to kill her.
Personality… brave, rebellious, restless, and clever. Phoebe is the only sister with martial-arts skills and is not afraid to fight evil with old-school methods. Demons take her less seriously than the other Charmed Ones because of her comparatively passive powers, but she often proves herself the most courageous of the group. She is extremely compassionate, almost to a fault – notably when she tries to strike a deal with The Source of All Evil to save her sister Piper's life, not knowing that he plans to double cross her.
Recommendations
Fans of her also like: