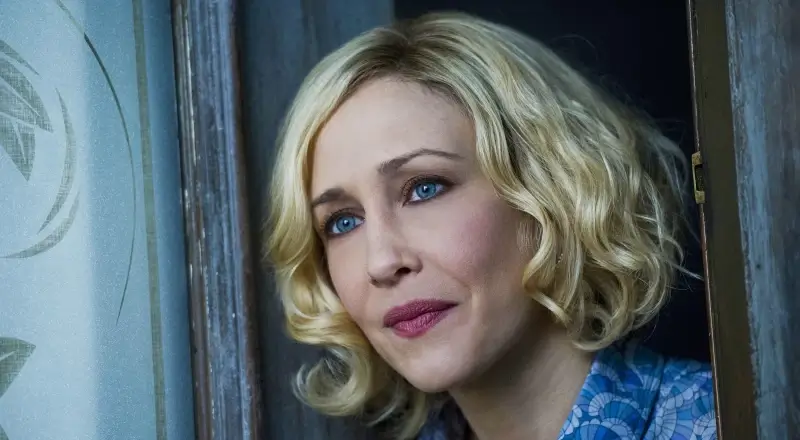 Photo Credit: Everett Collection
Character Analysis
(Avoiding Spoilers)
Grew up… with an abusive father and a sadistic brother. Norma's odd pathologies stem from her nightmarish childhood, in which she suffered physical and sexual abuse at the hands of her family.
Living… with her son, Norman, at the Bates Motel in White Pine Bay, Oregon. After her husband's sudden death, Norma decided to go for a change of scenery. She and Norman moved from Arizona to the Oregon coast.
Profession… motel owner and operator. Norma just wants a new and uncomplicated life with her son, though it seems like the motel she's just purchased has a troubled past of its own. Its old owner, Keith Summer, has proved to be a source of problems already.
Relationship Status… widowed. Norma has a complicated history with men. After running away from home with her first husband, John Masset, she began an affair with Sam Bates, whom she later married. She and John also had a son, Dylan, with whom she has a, shall we say, strained relationship. 
Challenge… keeping her son, Norman, all to herself. Norman is at an impressionable age. He's beginning to show interest in girls at his new school, and they seem to be showing an interest in him. But Norma is prone to jealousy, especially when it comes to the only man in the world who she believes truly understands her. She loves Norman desperately, but might that end up doing him more harm than good?
Personality… capricious, emotional, and calculating. Norma may look like a harmless housewife, but don't let that fool you. Not only is she capable of exerting psychological control, but she can handle herself in a fight better than most men. Woe to the person who crosses Norma, whether that slight is real or merely in her own mind.
Recommendations
Fans of her also like: