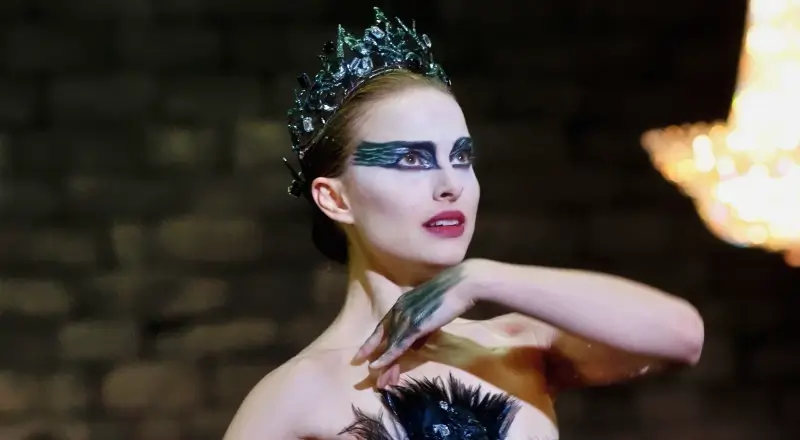 Photo Credit: Everett Collection
Character Analysis
(Avoiding Spoilers)
Grew Up… dancing. Nina Sayers has wanted to be a dancer ever since she was a small child. Luckily, growing up in New York City, home to the best ballet companies in the U.S., put her in a good position.
Living… at the dance studio. Nina, one of the top young dancers in a prestigious company, never goes anywhere except for the dance studio and home. As she puts it, "I just want to be perfect."
Profession… lead dancer. Nina lands the lead part in the company's new production of Swan Lake. This is her big chance to make a name for herself in New York's competitive ballet scene. As she tells her supportive mother, "He picked me, mommy! I'm the new Swan Queen!"
Relationship Status… none. Nina, who has always been dedicated to dance, doesn't have time for a boyfriend, or even a social life. (But the company director, Thomas Leroy, has his lustful eyes on her.) The only person in Nina's life is her mother, who has sacrificed so much of her own life in order to further her daughter's career.
Challenge… satisfy the company director. Nina isn't used to being so closely scrutinized, and it seems that all the criticism is going to her head. She's convinced that the noxious Lily, her understudy for the lead part, is trying to sabotage her role. Nina protests to Thomas, "She's after me. She's trying to replace me!"
Personality… childlike, insecure, and psychologically disturbed. The pressure of being the Swan Queen has been affecting Nina's behavior, and her perfectionism is starting to take a noticeable toll on her mental health.
Recommendations
Fans of her also like: