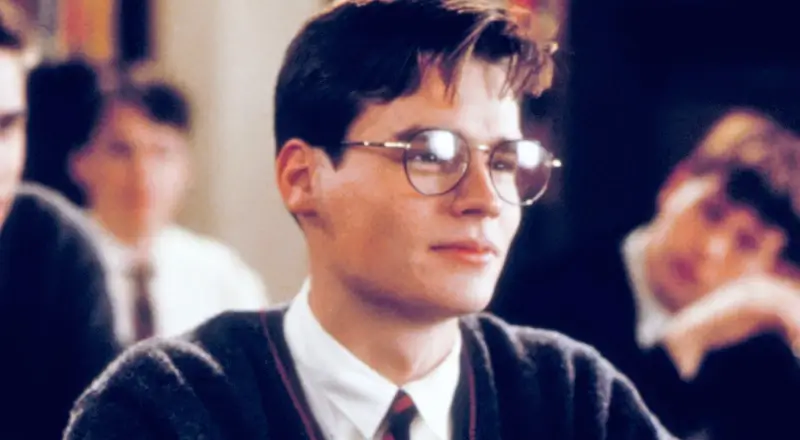 Photo Credit: Everett Collection
Character Analysis
(Avoiding Spoilers)
Grew up… with the kinds of opportunities that his father never had. Neil's father, who has always micromanaged his son's life, wants to make sure that the young Neil is bound for Harvard Medical School.
Living… in his dorm at the prestigious Welton Academy. Neil, though he's made good friends at Welton, is ambivalent towards the kind of dull existence that he is being groomed for.
Profession… student, actor and member of the Dead Poets Society. Neil and his friends have recently revived the Dead Poets Society, which their favorite English teacher, Mr. Keating, was a member of during his own time at Welton. Neil spends his leisure time reading and writing poetry and preparing for his part as Puck in the school's rendition of A Midsummer Night's Dream.
Interests… acting. Neil has an artist's soul, though his career-minded and controlling father can't seem to understand Neil's passion. As Neil says: "Acting's everything to me. I— but he doesn't know! He— I can see his point, we're not a rich family, like Charlie's. We— but he's planning the rest of my life for me, and I— he's never asked me what I want!'
Challenge… pursuing his dream of becoming an actor. Neil is determined to follow his heart, despite his father's very different ideas for his future. As Neil puts it: "For the first time in my whole life, I know what I wanna do! And for the first time, I'm gonna do it, whether my father wants me to or not! Carpe diem!"
Personality… friendly, kind and passionate. Neil, in his final year at Welton, finds an alternative father figure in his English teacher, Mr. Keating. The understanding Keating begs Neil to reason with his father, though the frightened Neil doesn't even know how to approach the subject.
Recommendations
Fans of him also like: