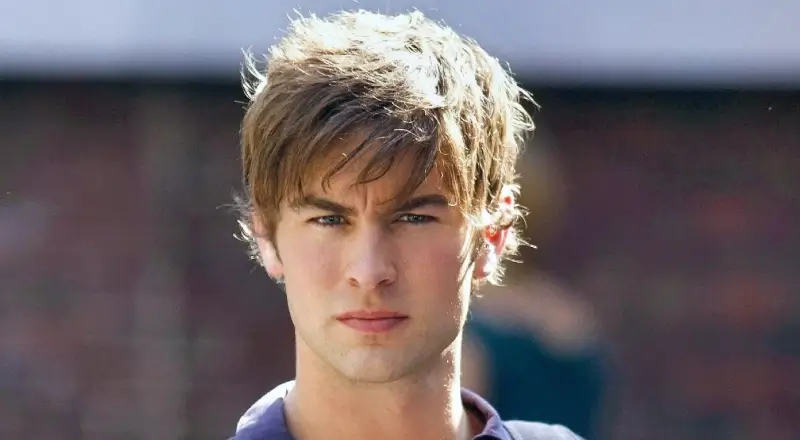 Photo Credit: Everett Collection
Character Analysis
(Avoiding Spoilers)
Living… on the Upper East Side in Manhattan. His father, Howard or "The Captain," is a successful business magnate and his mother, Anne, is a member of the wealthy and powerful Vanderbilt family. Nate is often seen as the "golden boy of the Upper East Side."
Profession… student at St. Jude's School for Boys. Nate is at the top of the social hierarchy, and has a best friend in the rich but cocky Chuck Bass. While not the most studious, Nate expects to get into an Ivy League school after he graduates.   
Interests... spending time with his small group of close friends. Though he avoids drama more than them, he occasionally partakes in his friends' schemes and cattiness. His best friend Chuck is much more of a bad boy, but Nate still parties with him.
Relationship Status... in a complicated relationship with Blair Waldorf, the Queen Bee of the Upper East Side. Although they've been together for most of their lives, Nate is torn when Blair's best friend – and his former flame – Serena van der Woodsen returns to Manhattan.
Challenge… moving beyond his present circumstances. Nate is feeling a lot of pressure to conform to his family's expectations, down to the college he's going to attend. His father wants him to go to Dartmouth, attend law school and eventually marry Blair. Despite these pressures, Nate's own instinct is to shun the wealthy life and travel the world.
Personality… charming. Nate has the strongest moral compass out of all of his friends. He's the warmest and most trustworthy. He's more grounded as well, not letting himself get wrapped up in a life of privilege. He has a close relationship with his family and only rebels when he feels like they're trying to control him. He feels guilty for all he's been blessed with, but he wouldn't dare give it up.
Recommendations
Fans of him also like: