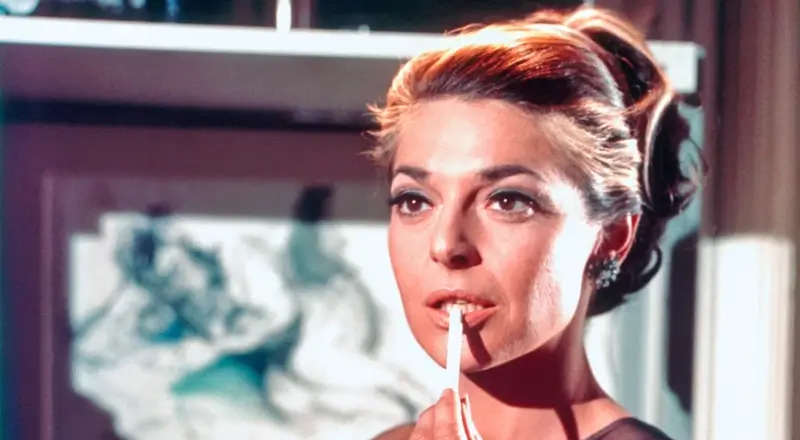 Photo Credit: Everett Collection
Character Analysis
(Avoiding Spoilers)
Living... in suburban Los Angeles with her husband. Her daughter Elaine is in college now at Berkeley, so she doesn't see her much.
Profession... housewife. On a typical day, she gets up and eats breakfast and then goes shopping. During the afternoon, she reads a novel. And then she makes dinner for her husband. Needless to say, she is looking for some excitement in her life.
Interests... sex, smoking, and drinking too much.
Relationship Status... married to Mr. Robinson, but embroiled in a passionate affair with Benjamin Braddock. He's the son of her husband's business partner, and he's half her age. He's not very experienced in the bedroom, but that's okay. She's an eager teacher.
Challenge... holding onto Benjamin. He's going on a date with her daughter when she is on break from college, even though he swore never to go out with her. But he broke that promise. In order to keep Elaine away from him, Mrs. Robinson is prepared to tell Elaine everything.
Personality... confident, sophisticated, and seductive. Mrs. Robinson has many regrets about her unhappy marriage, which began in the back of Mr. Robinson's Ford when they were very young. She knows what she wants and will manipulate Benjamin into getting it. She figures: why would Benjamin want to go out with Mrs. Robinson's daughter when he can be with her?
Recommendations
Fans of her also like: