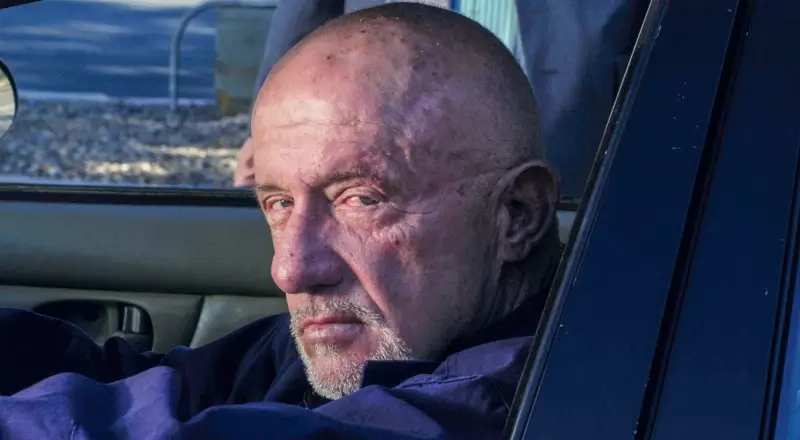 Photo Credit: Everett Collection
Character Analysis
(Avoiding Spoilers)
Living… in Albuquerque. Past that, it's hard to say. Mike is intensely private, and doesn't like talking about himself - or anything that doesn't relate to the task at hand.
Profession… enforcer, hit man, consigliere, and cleaner. But at the end of the day his job description is simple: he solves problems. A former Philadelphia cop, Mike left the force after ten years for undisclosed reasons to strike out on his own as a private eye. With his his incredible aptitude for surveillance, stealth, and violence it didn't take long for Mike to catch the attention of the meticulous drug kingpin, Gustavo Fring. Once taken into Gus's organization, Mike proved himself to be indispensable, eventually becoming Gus's right hand man. He still moonlights as a PI for the unscrupulous lawyer, Saul Goodman, but dedicates most of his time to making sure that Gus's meth empire runs as smoothly as possible.
Interests… old movies and his granddaughter, Kaylee Ehrmantraut, who he spends time with whenever possible.
Relationship Status… married at one point, although it's not clear how (or whether) the relationship dissolved. In any case, at this point the only important relationship in Mike's life is with his granddaughter, Kaylee Ehrmantraut, whom Mike adores and dotes on.
Challenge… ensuring that the largest methamphetamine operation in the American southwest remains undetected and profitable. To this end, Mike will do just about anything: murder, blackmail, and surveillance are all in a day's work.
Personality… pragmatic, sensible, and coolheaded. Mike is the very definition of a professional. While Mike's job requires him to occupy a moral grey area, he takes no pleasure in violence, and does his best to minimize collateral damage, only killing when necessary. After a lifetime of violence and crime, Mike is a counter-intuitive combination of world-weary and indefatigable – he isn't proud of the things he's done, but seems to have made his peace with them. Mike is gruff in his working life, but is kind and gentle with innocents, particularly granddaughter Kaylee.
Recommendations
Fans of him also like: