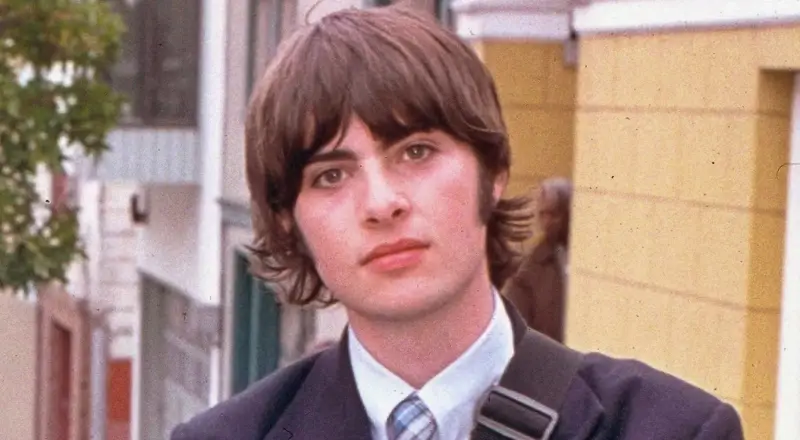 Photo Credit: Everett Collection
Character Analysis
(Avoiding Spoilers)
Overview... a poetic high school student. Michael isn't one of the popular kids, but he's cool in his own way. He fixes cars and plays keyboard in a band called Fly Paper, both of which impress his little sister's best friend Mia Thermopolis. Though many people take notice of Mia once she gets a princess makeover, Michael was the one fixing up her car for free back when she was "invisible."
Personality... smart, funny, contrarian, and a little socially awkward. Michael is a man of few words, but when he does speak up it's usually with something witty or intuitive. He's mature for his age and likes to pride himself on his ability to think outside the box. 
Recommendations
Fans of him also like:
Find out how you match to him and 5500+ other characters
Get to Know him in...
A socially awkward but very bright 15-year-old girl being raised by a single mom discovers that she is the princess of a small European country because of the recent death of her long-absent father, who, unknown to her, was the crown prince of Genovia. She must make a choice between continuing the life of a San Francisco teen or stepping up to the throne.

Mia Thermopolis is now a college graduate and on her way to Genovia to take up her duties as princess. Her best friend Lilly also joins her for the summer. Mia continues her 'princess lessons'—riding horses side-saddle, archery, and other royal. But her complicated life is turned upside down once again when she not only learns that she is to take the crown as queen earlier than expected.

Mia is just a New York City girl living with her artist mom?News flash: Dad is prince of Genovia. (So that's why a limo always meets her at the airport!) Downer: Dad can't have any more kids. (So no heir to the throne.) Shock of the century: Like it or not, Mia is prime princess material. The worst part: Princess lessons from her dreaded grandmere, the dowager princess of Genovia, who thinks Mia has a thing or two to learn before she steps up to the throne. Well, her father can lecture her until he's royal-blue in the face about her princessly duty no—way is she moving to Genovia and leaving Manhattan behind. But what's a girl to do when her name is PRINCESS AMELIA MIGNONETTE GRIMALDI THERMOPOLIS RENALDO?

Just when Mia thought she had the whole Princess thing under control... Things get out of hand, fast! There's the havoc of the interivew's aftermath and her dreaded princess lessons at the Plaza. Plus an unexpected announcement from her mother and intriguing, exasperating letters from a secret admirer. Mia is swept up in a whirlwind of royal intrigue the likes of which hasn't been seen since volume I of The Princess Diaries.

What's an heir to the royal throne to do?

Princess Amelia Mignonette Grimaldi Thermopolis Renaldo may seem like she's the luckiest girl ever. She's a princess, for starters. and while she's no supermodel, mirrors do not crack at her reflection. Best of all, she finally has a boyfriend. The truth is, however, that Mia spends all her time doing one of three things: preparing for her nervewracking entree into Genovian society under the slave-driving but elegant Grandmere, slogging through congestion unique to Manhattan in December, and avoiding further smooches from her hapless boyfriend Kenny.
All she wants is a little peace and quiet...and a certain someone else to be her boyfriend. For Mia, being a princess in love is not the fairy-tale it's supposed to be...or is it?

The fourth volume in the popular Princess Diaries series.

Mia Thermopolis, the 14-year-old princess of tiny Genovia, is having a hard time adjusting to life as a royal. Keeping up with fashion and tackling algebra are tough, but then there's a public debacle with parking meters. Once again, Mia's up-to-the-minute diary is a running account of the daily demands in the life of a royal. Isn't being a teenager hard enough?

Mia Thermopolis (aka Princess Amelia Migonette Grimaldi Thermopolis Renaldo) has already won the hearts of millions of aspiring princesses. This hilarious addition to their favorite series involves seven minutes in heaven, strikes, and Mia's mission to get asked to the senior prom.

It's an all new school year for Princess Mia, with all new classes, all new challenges . . . and all new worries. With a baby brother at home who won't stop crying and a potential eco-disaster in her native land that has all of Europe in an uproar, Mia's got a lot more on her mind than just a case of the sophomore slumps:

• There's Ms. Martinez, the new English teacher who can't seem to stand Mia--or her writing.

• Michael, so busy with his new classes at Columbia, barely has time to IM, let alone make out.

• Lana, who has some disturbing information on just what college boys expect from their girlfriends.

• Lilly, who seems to think Mia has plenty of time in between flunking geometry and her princess lessons to run for student body president.

• And of course Grandmere, who has a plan to keep Genovia from being thrown out of the EU that seems to include making unscheduled appearances in the hallways of Albert Einstein High in her tiara, and forcing her only granddaughter to fondle the body parts of long deceased saints . . .

Really, it's almost more than a princess in training can bear.


From the Compact Disc edition.

Princesses just want to have fun.
This spring, Mia's determined to have a good time, despite the fact that the student government over which she presides is suddenly broke. Fortunately (or unfortunately, depending on how you look at it) Grandmère has an elaborate scheme to simultaneously raise money, catapult Mia to theatrical fame, and link her romantically with an eligible teen bachelor, not her boyfriend. It's no wonder that Michael, the love of her life, seems to think she's a psycho, or worse: not much fun.
Is it possible that Mia, soon-to-be star of the stage, president of the student body, and future ruler of Genovia, doesn't know how to party?


From the Compact Disc edition.

HOW DO YOU SPELL PRICESS? D-I-S-A-S-T-E-R

At last, Mia is a junior. An upperclassperson. Free of her responsibilities as student body president. So why is it that everything is going so terribly wrong? What is she doing in Intro to Creative Writing? When she has made it through Algebra and Geometry, why must she be faced with Precalculus? And for the love of all that is Genovian, why has Lilly nominated her for school prez again? All this is nothing compared to the news Michael springs on her, however. On top of all the mathematical strife, her beloved boyfriend is leaving for Japan for a year. Precalc has nothing on preparing for the worst separation ever!
Turns out there is one way she might convince Michael to stay. But will she? Or won't she? No matter what, Mia seems headed for disaster.

Every year, Princess Mia spends the holidays in Genovia with Grandmere. This year, she's looking forward to the most perfect Christmas ever: her boyfriend, Michael, and her best friend, Lilly, are coming to Genovia, too. But even a princess's plans can go awry. Lilly has a lot to learn about palace protocol, and with all the state holiday functions Mia must attend, there's no time to linger under the mistletoe with Michael. Worst of all, Mia hasn't been able to find him the perfect gift. Can Mia stop her (bah-hum)bugging long enough to see that the perfect present has nothing to do with international express courier—and everything to do with real love? (Though some shiny silver ribbon never hurts)