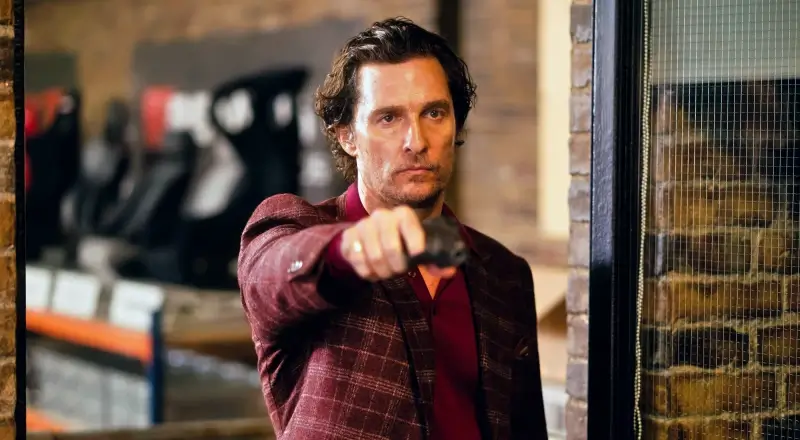 Character Analysis
(Avoiding Spoilers)
Living… in the United Kingdom with his wife Rosalind. Mickey is originally from the United States. But when he was in college, he moved overseas to study at Oxford on a full scholarship. It was there where Mickey began selling weed to his fellow students, which eventually led him to becoming a wealthy drug lord.
Profession… head of one the most prominent marijuana drug empires in Europe. Mickey has cemented himself as one of the most successful drug lords in the world, making hundreds of millions of dollars selling marijuana. His job requires him to do a wide variety of tasks ranging from overseeing production, shipping and maintenance to getting into wars with rival drug lords. Mickey's experience and knowledge have allowed him to be able to handle anything that comes his way, as many people would like to see him and his empire fall. His righthand man, Raymond, does his best to protect him.
Interests… caviar and fine wine. Mickey's wealth allows him to do virtually anything he pleases.
Relationship Status… married to Rosalind. She is a perfect match for Mickey as she possesses qualities that have allowed her to thrive both in helping her husband run his empire and her own personal car shop that is staffed by women. An excellent businesswoman, she is cutthroat, much like her husband. The two have been happily married for a while now, and Mickey dreams of retiring soon so he can spend more time with Rosalind, taking long walks in the countryside, pruning roses, and raising some cubs.
Challenge… selling his empire to Matthew Berger. Berger is an American who runs his own drug empire and is interested in buying Mickey's estates for 400 million pounds. Mickey is happy to oblige, as he feels his time in the drug game is coming to an end. When a series of unfortunate events negatively affect Mickey and his business, he realizes there is a larger scheme on hand. With the help of Raymond, Mickey needs to figure out who is conspiring to end him before the deal with Berger is off.
Personality… composed, articulate, and cunning. Mickey is suave and is the master of dry wit. But make no mistake; Mickey is tough and often compares himself to a hungry lion in the jungle. In his line of work, Mickey knows he can't show weakness and must always keep his cool. As he says, "If you wish to be the king of the jungle, it's not enough to act like the king, you must be the king. There can be no doubt. Because doubt causes chaos and one's own demise."
Recommendations
Fans of him also like: