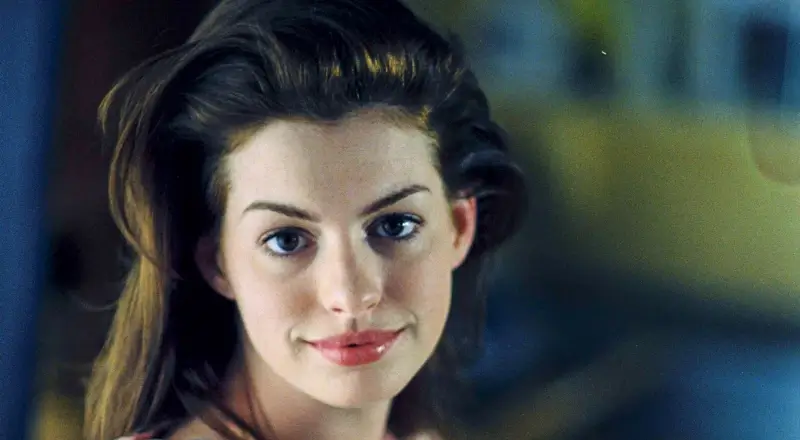 Photo Credit: Everett Collection
Character Analysis
(Avoiding Spoilers)
Grew Up… with her mother, and never spoke to either her father or his side of the family. An awkward child, Mia's only real friends were Lilly Mosvcovitz and her cat, Fat Louie. 
Living… in a refurbished San Francisco firehouse with her single mother, a local artist. Mia attends a local private school where she is a good student, but unpopular and horrible at sports. 
Visiting… the Genovian consulate, where Mia is taking secret princess lessons at her grandmother's request – her grandmother also happens to be the Queen of Genovia.
Profession… the Princess of Genovia and the heir to the throne – that is, if she agrees to officially accept her title. Mia has to announce her decision at the Genovian Independence Day Ball, and it's not an easy one to make. Mia's not even sixteen, and as she puts it, "Most kids hope for a car for their 16th birthday, not a country!"
Interests… rock climbing and her new Mustang. Mia works at a local rock climbing facility to help pay for her new car. It helps that Michael Moscovitz, her best friend's older brother, is willing to work on her ride free of charge.  
Relationship Status… majorly crushing on Josh Bryant, a jock whose locker is next to hers at school. Unfortunately, he has a girlfriend and hardly knows she exists.
Challenge… becoming the princess that Genovia needs her to be. Mia will have to learn etiquette, politics, Genovian history, and she'll have to do it all while keeping it a secret.
Personality… smart, nice, and responsible. For most of her life, Mia has been satisfied with being quietly eccentric and mostly invisible at school. But, once she learns her true heritage, all eyes are on her. Adjusting to so much attention is tough, especially since she has to also be poised and conscientious.
Recommendations
Fans of her also like: