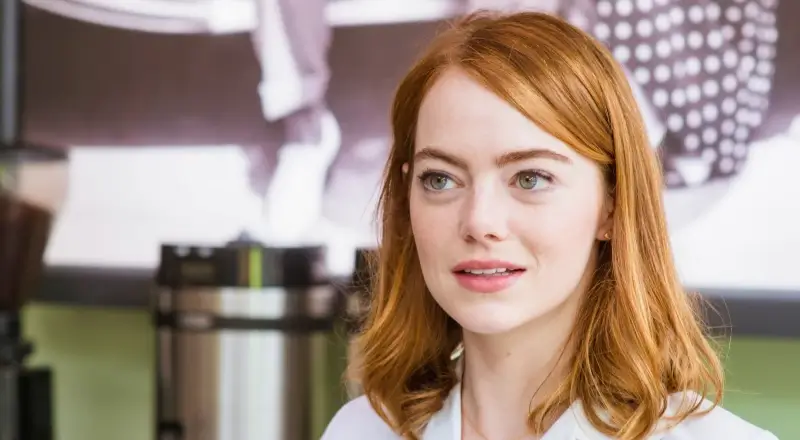 Photo Credit: Everett Collection
Character Analysis
(Avoiding Spoilers)
Living... with three roommates in sunny Los Angeles. Sure, it's crowded and loud, but the technicolor movie posters on Mia's walls help brighten her mood and remind her why she's in the City of Angels to begin with: to be close to movie magic.
Profession... actress, or at least she hopes to be. Right now she's working as a barista at a coffee shop on a Hollywood studio lot, but at least she's in close proximity to stars and movie history every day, right? Mia gets some auditions; but the trick is to get and keep the casting directors' attention once she gets past the door.
Interests... classic Hollywood and telling stories. Mia's aunt used to watch old movies with her and Mia would write her own shows to perform for her family. All of this nudged her toward Hollywood, where Mia wants to get paid for her passion.
Relationship Status... in a less-than-perfect relationship. Mia is bored with her current boyfriend, and she'd love to be with someone who's just as passionate about the arts as she is. There's this musician guy, Seb, whom she keeps seeing around town and is catching her eye…
Challenge... achieving her dream of becoming an actress. Mia knew it would be a challenge to become a star, but she just didn't expect the rejection to wear her down this much. Mia's realizing that she might need to take matters into her own hands a little more if she's going to get ahead in her career.
Personality... artistic, big-hearted, and idealistic. Mia is a dreamer and she truly believes in the power of art. She knows that sometimes her dreams might be a bit foolish, but she perseveres in order to do what she loves.  
Recommendations
Fans of her also like: