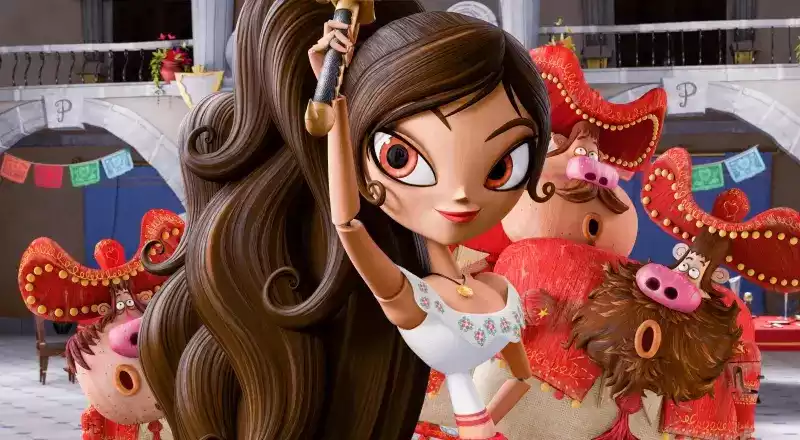 Character Analysis
(Avoiding Spoilers)
Grew Up… with Manolo and Joaquin. Maria was a tomboyish girl who loved adventure and misbehaving with them. Unfortunately, after one incident, her father General Posada had enough of her rowdiness and sent her off to a convent in Spain so that she could come back a proper lady.
Visiting… San Angel. Her arrival was long-awaited by the town and they were all curious to see how the once rambunctious young girl had turned out after spending so long abroad. To the shock of everyone, she is now a fair lady of elegance, and it seems Manolo and Joaquin are even more smitten by this graceful young lady.
Interests… anything artistic and her pet pig Chewy. Maria enjoys books, music, and art, having attained a more highbrow taste since coming back from the convent.
Relationship Status… in a love triangle. Her two childhood best friends have made their infatuation for her even clearer now. She loves them both dearly, but they're going to have to do more than sing or show off their medals for her to marry either of them.
Challenge… making the right decision for herself. Her father wants her to marry Joaquin, but she isn't ready to settle down.
Personality… classy, dutiful, and feisty. Her class and elegance should not be mistaken for compliancy as she is fiercely independent, saying "I belong to no one." She isn't afraid to make biting remarks when people disrespect her but sometimes. Even when it goes against her wishes, she tries her best to be a devoted daughter.
Recommendations
Fans of her also like: