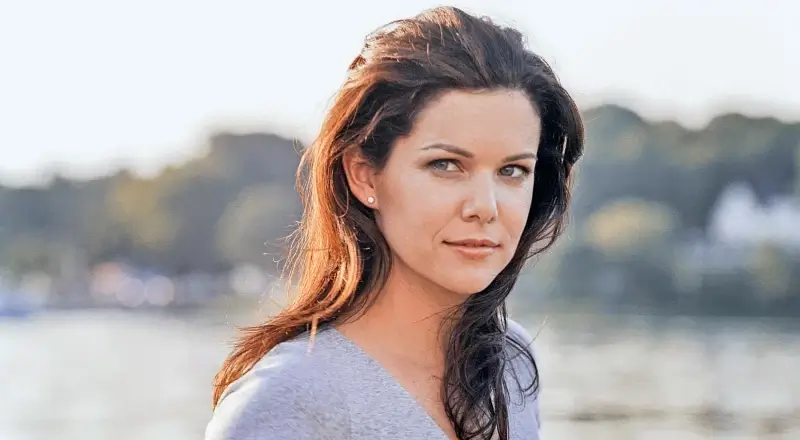 Photo Credit: Everett Collection
Character Analysis
(Avoiding Spoilers)
Living... in Stars Hollow, an idyllic New England town with one traffic light and ton of kooky characters. She shares a house with her daughter, who she had when she was 16.
Profession... executive manager of the Independence Inn, a charming small hotel in Stars Hollow. She works with her best friend, the Inn's chef Sookie, and her biggest annoyance, Michel the front desk clerk. Sookie and Lorelai dream of one day opening their own inn.
Interests… old movies, takeout food, coffee coffee coffee. Lorelai is constantly caffeinated to the extreme, thanks to the owner of the local diner, Luke Danes. But it's not a simple money for coffee transaction – plenty of flirting also takes place in Luke's Diner.
Relationship Status... trying not to date. Rory's father Christopher left them on his motorcycle years ago, and since then she's been hesitant to bring new men into Rory's life, fearing they'd leave her daughter just like Christopher did. But after Rory gets into the prestigious Chilton School, she meets Rory's new teacher Max Medina, and can't help but fall for his calm, intelligent demeanor.
Challenge... paying for Chilton. She just doesn't have the money to pay for Rory's dream education, but she knows two people who do: her estranged parents. She ran away from their mansion in Hartford after having Rory and comes back begging for money. They agree to give it to her, but her mother Emily has one condition: Lorelai and her daughter are obligated to come to Hartford every Friday night for dinner.        
Personality... bubbly, energetic, intelligent, driven. Lorelai worked her way up from maid at the aptly named Independence Inn, learning to be a parent at the same time. Not that she follows any instruction manuals – she raises Rory as only she could. That means coffee- and Chinese food-fueled movie marathons. America's greatest actors, writers and directors were her co-parents and obviously it worked. Rory is a brilliant, potentially Harvard-bound student.
Recommendations
Fans of her also like: