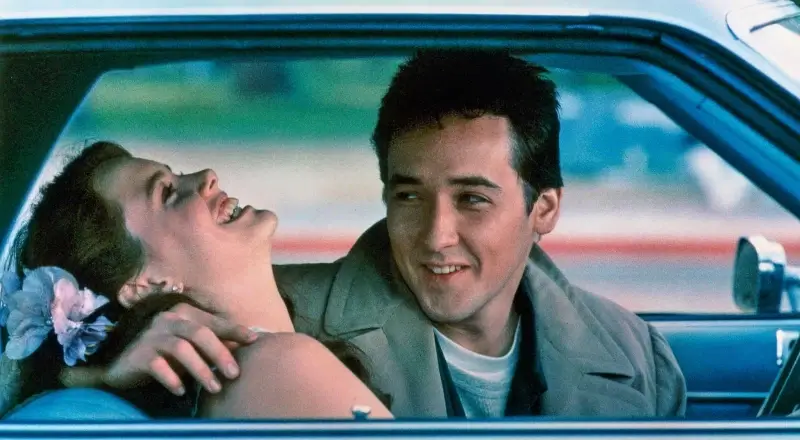 Photo Credit: Everett Collection
Character Analysis
(Avoiding Spoilers)
Living... on his own in 1980s Seattle.
Profession... aspiring kickboxer and devoted slacker. Lloyd just graduated from high school with a low GPA and isn't sure he is ready for the real world yet. As he says, "I don't want to sell anything, buy anything, or process anything as a career."
Interests... kickboxing. It's the the sport of the future, according to him. Lloyd worships Don 'The Dragon' Wilson and Lenny Merciless, and he aspires to be like them one day.
Relationship Status... seeing Diane, a classmate everyone thought was out of his league.  Beautiful and intelligent, the class valedictorian doesn't have much in common with a slacker like Lloyd, but they end up really falling for each other – hard.  
Challenge... maintaining his relationship with Diane. He knows she's been having some rough times lately, but it's hard to stay upbeat when he pours his heart out to Diane and all she does is give him the parting gift of a pen, making Lloyd sign, "I gave her my heart, she gave me a pen." But although he's heartbroken, Lloyd hasn't completely given up hope and is determined to win her back.
Personality... carefree, bold, and wacky – in a good way. Though he's not as nearly intelligent or driven as Diane, his dogged determination has a way of making her smile. Though much of his life is up in the air, it's clear he loves Diane.
Recommendations
Fans of him also like: