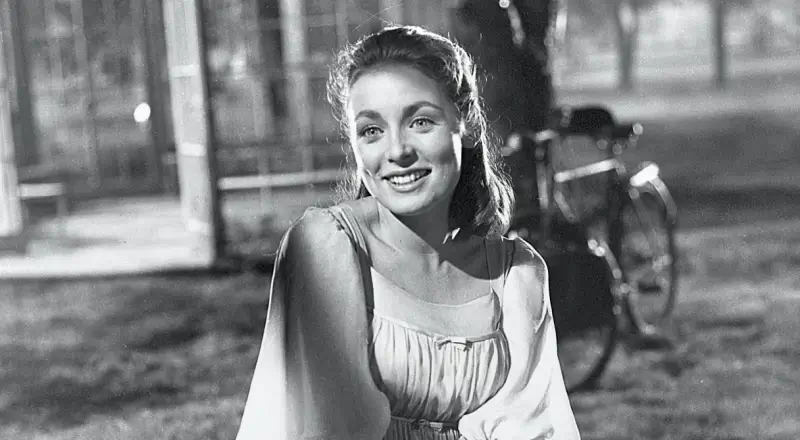 Character Analysis
(Avoiding Spoilers)
Grew Up… in Austria, the oldest of her six siblings. Liesl's mother died when she was young, leaving her with an emotionally absent father and her younger siblings to help take care of.
Living… in Salzburg during the late 1930s, as war is beginning to loom. Nazis seem close to invading her town.
Interests… becoming an adult and finding love. Right on the cusp of being a girl and a woman, Liesl is enamored with the idea of romance, as well as with going out into the world all by herself. She's sure she can handle anything on her own. In fact, when her new governess, Maria, first comes to her house, she says shortly: "I'm 16 years old and I don't need a governess."
Relationship Status… in a flirtatious—yet still undefined—relationship with Rolf, the telegram boy whom she sneaks out to see whenever he delivers news. The two are deeply attached to one another, despite their infrequent interactions. Rolf promises to protect her and help her navigate her world. Liesl sings in response: "You are seventeen going on eighteen. I'll depend on you."
Challenge… rushing into things before she's ready. Liesl so desperately wants to blossom into an adult, and to do so she strays away from her youth before she is truly able to grasp the dangers of what's out there. Although her father is a Navy captain, she is naive to the horror of what some people can do. While she is used to being independent (a trait that has been forced upon her from a young age), she has yet to develop the maturity and wisdom of what's truly waiting for her behind her house's closed gates. Liesl must learn to take her time and wait until she's ready to go off on her own, as well as enjoy her protective innocence and youth while they last.
Personality… sweet and passionate. Liesl is the ideal older sister who helps her siblings from one governess to another. Although not adjusted to being an adult quite yet, she is a strong person who is willing to adapt to whatever the situation calls for.
Recommendations
Fans of her also like: