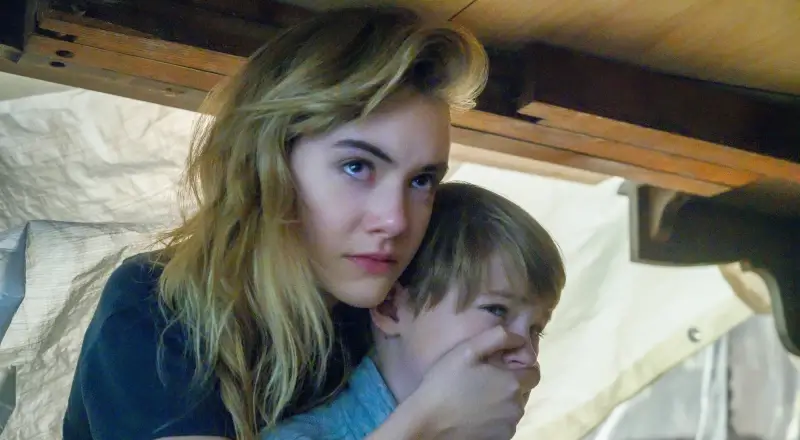 Character Analysis
(Avoiding Spoilers)
Grew up… in Seattle, with her mom, dad, and two brothers. Their peaceful family life was shattered, though, when one of her dad's students broke in and murdered him in front of the whole family. Kinsey has frequent flashbacks to hiding from the murderer with her little brother.
Living… in the small town of Matheson, MA. After that horrible event, Kinsey's mom packed up the family and moved to their dad's ancestral home, the Key House. It's a mansion, but it's falling apart, and anyway Kinsey didn't want to leave Seattle.
Profession… high school student, and inheritor of the strange legacy of Key House.
Interests… art. She's working on her portfolio for art school applications. She also joins a group of friends making a horror film about a local legend, although it's challenging for her to handle the dark themes given her recent experiences.
Relationship Status… single-ish. Fellow student and amateur horror movie director Scot has made his interest known from day one, but Kinsey hasn't indicated yet whether she's interested back.
Challenge… solving the mystery of Key House. Though their father never talked about it, his childhood home contains a number of magical keys, able to unlock people's minds, repair objects, change appearances, and more. The magic they hold is dangerous, though, and even more dangerous are the people searching for them, and willing to do anything to get ahold of the keys. Kinsey has to protect the keys, herself, and her family, while figuring out what all this key stuff means.
Personality… creative, willful, and caring. Kinsey is often convinced that her way is the best way, and she doesn't always explain herself well, or give people a chance to weigh in at all. But she does care deeply for her friends and family, often checking in to see how people are doing, and she's a quick thinker whenever they're in danger.
Recommendations
Fans of her also like: