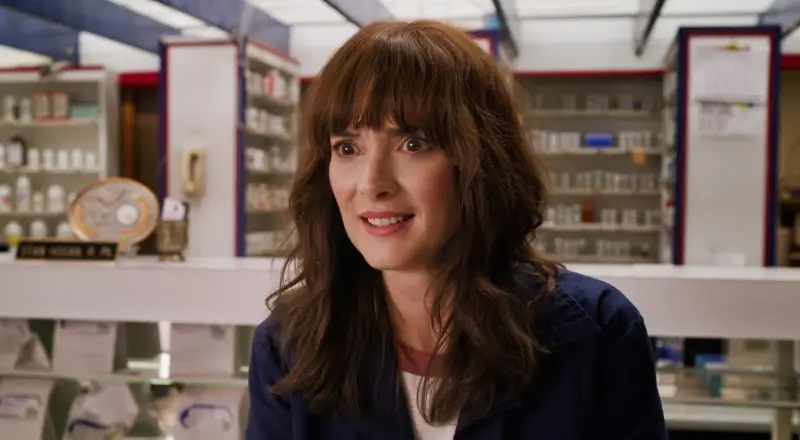 Photo Credit: Everett Collection
Character Analysis
(Avoiding Spoilers)
Living... as the single mom of two boys in Hawkins, Ind., in 1983. High schooler Jonathan and 12-year-old Will are the center of Joyce's world. So when Will mysteriously disappears, Joyce is understandably frantic. Still, most of the rest of the town soon starts to think she's lost her mind in addition to her son. That view gains steam when Joyce is convinced she's communicating with Will through the Christmas lights she's strung on her wall – the same wall through which she insists some sort of monster attacked her.
Profession... clerk at Melvaid's General Store. Joyce isn't showing up to work these days since she's entirely focused on finding Will and bringing him home safely. Still, she wants her boss to advance some of her salary, given her current need and that she's never asked him for any special favors in all the years she's worked there. 
Interests... she doesn't have time for anything fun until she gets Will back.
Relationship Status... single. Joyce was married to Lonnie, the dad of Jonathan and Will, but Lonnie left years ago and is now shacked up with a much younger girlfriend. That's probably just as well. Lonnie is a pretty lousy dad and was an even worse husband. 
Challenge... finding Will. Joyce does have some allies in the search, including Jonathan and Chief Jim Hopper, the head of the Hawkins Police Department and a longtime friend. Though given that both of them think Joyce is going literally crazy with grief, they're not really working with her at the moment. But that's not going to stop Joyce. She'll do it herself, even if that means taking an axe to her wall.
Personality... loving, loyal, and (lately) wild-eyed. Once Joyce believes that she's communicated with the missing Will through scratchy phone conversations (before the phone burns up) and via her Christmas-tree-light contraption, she won't stop searching until she finds him – even if others say she must accept that he's gone for good. Maybe you need to be a mother to fully understand Joyce's single-minded pursuit.
Recommendations
Fans of her also like: