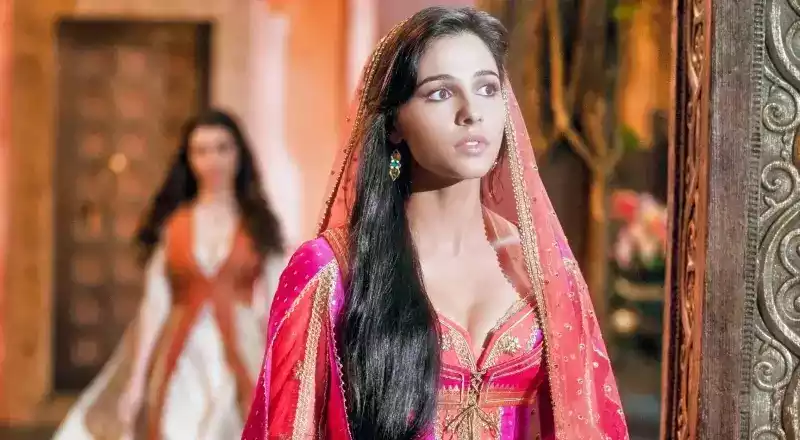 Photo Credit: Everett Collection
Character Analysis
(Avoiding Spoilers)
Grew Up… in the wealth and luxury of the Agrabah Palace. Jasmine is the only daughter of the bumbling Sultan, who means to well but is under the sway of the conniving vizier, Jafar.
Living… in the confines of the Palace. Princess Jasmine feels trapped behind the high walls of the Palace, and the fact that her best friend is a tiger named Raja speaks to her lack of opportunities to socialize. Because the law states that Jasmine must be married before her sixteenth birthday, she is also surrounded by a group of suitors who treat her more like an object than a person.
Profession… princess of Agrabah. But as she tries to explain to her father, the title translates to a very sheltered life: "please, try to understand. I've never done a thing on my own. I've never had any real friends."
Interests… being truly free. Behind the cloistered walls of the Palace, Princess Jasmine feels held back, like a bird in a cage. When she sneaks into the Agrabah market, Jasmine experiences her first taste of freedom, but that independence is sadly short-lived.
Relationship Status… seeing Aladdin, a thief Jasmine meets in the market. Sadly, Aladdin's poverty means that the Sultan would never let Jasmine marry him – but just as Jasmine resigns herself to an arranged marriage, the street thief walks into the palace and announces himself as "Prince Ali of Ababwa."
Challenge… making her own decisions in life. The Sultan, under Jafar's hypnotism, orders Jasmine to marry Jafar, but Jasmine wants to marry someone she loves. Unfortunately for the princess, most of the guys she's surrounded with happen to be major creeps.
Personality… strong, smart, and rebellious. Jasmine might be sheltered, but she's also tough, standing up to her father in order to marry who she wants. She also rebuffs Jafar's advances and demands the truth from "newly-royal" Aladdin after she recognizes him from the Agrabah market.
Recommendations
Fans of her also like: