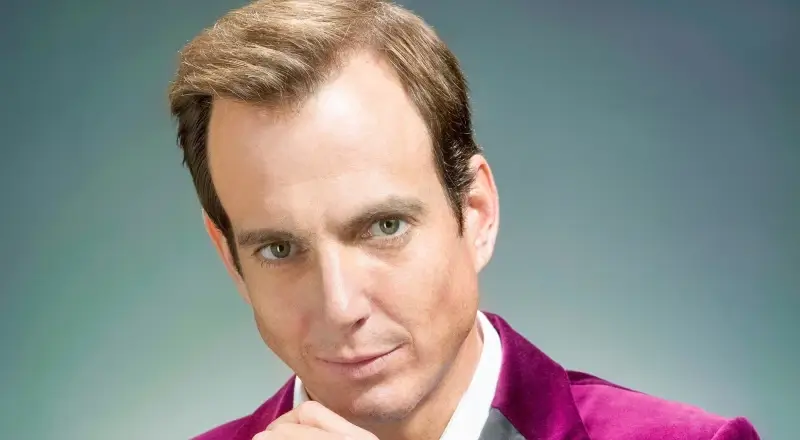 Photo Credit: Everett Collection
Character Analysis
(Avoiding Spoilers)
Living… at his brother Michael's house for now. His girlfriend Marta kicked him out after another fight. Michael doesn't want Gob staying there but that's his problem. If Gob had a place and Michael needed to crash, Gob wouldn't think twice. At least that's what Gob insists, a claim made far safer by the fact that Gob knows Michael would never call in the favor.
Profession… magician. Gob recently started the Alliance of Magicians, an organization designed to protect magicians' secrets. Of course Gob was promptly blacklisted by the Alliance for revealing just such a secret. The main problem is Gob's ambition outpaces his ability. He is constantly raising the stakes of his illusions (he refuses to call them "tricks") with over-the-top theatrics that are far beyond his talents. There's been more than one incident involving spilled lighter fluid. Whether he's performing "illusions" or running the family business, one thing is certain – Gob will screw it up. Born with a surplus of ambition but a shortage of brains, Gob's reach constantly exceeds his grasp to the detriment of himself and everyone around him.
Interests… animation and ventriloquism. Gob is the inspiration for Mr. Bananagrabber, the lead in a new animated show. He also has a borderline racist ventriloquist act with his African-American doll, Franklin Delano Bluth. Gob also likes riding his Segway whenever possible.
Relationship Status… strained with his on-again, off-again girlfriend Marta. She is a beautiful up-and-coming actress, while Gob is anything but up-and-coming. He can't handle the attention she gets as he stands next to her and smiles on the red carpet or during interviews. Yes, Marta believes in him, but so what? Belief won't make him more famous than her.
Challenge… performing his magic and keeping it together. Starting the Alliance got him blackballed from most venues. Gob doesn't take to hardship well. He bursts into tears easily and relies on his "forget-me-now" pills to wipe his memory. He has an artistic temperament without the grit, which only makes things harder.
Personality… self-obsessed. Gob loves both the literal and metaphorical spotlight and relishes attention above all else. This makes him a pretty shallow friend and companion. He isn't shy about wanting to be loved, but he's completely oblivious to his own inability to genuinely care for anyone but himself. His lack of self-awareness keeps most people at bay.
Recommendations
Fans of him also like: