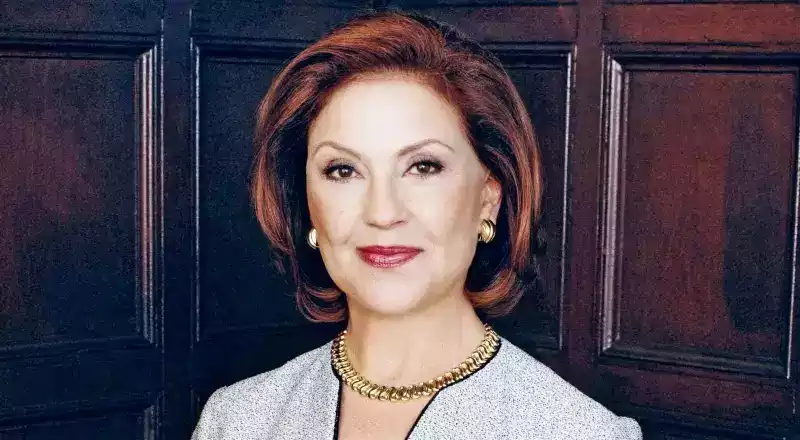 Photo Credit: Everett Collection
Character Analysis
(Avoiding Spoilers)
Living… in a beautifully decorated and well-kept mansion in Hartford, Connecticut. Emily has lived extremely comfortably in wealth all of her life, and she wouldn't have it any other way. 
Profession… society maven. Emily might not have a paying profession, but that doesn't mean that she isn't very dedicated to a career as socialite extraordinaire. Her resumé is filled with the countless events she's hosted and attended.  
Interests… parties, Daughters of the American Revolution, and being in the know about everything in her social circle. Emily keeps a busy schedule, filled with events ranging from her book club to water aerobics. Most of all, she's interested in being respected by her friends and family. 
Relationship Status… married to her husband Richard. They've been together since they were freshly hatched graduates of Smith and Yale, respectively, and Emily is happy standing by his side. 
Challenge… managing her relationship with her daughter Lorelai. The free-spirited Lorelai never quite took to Emily's strict social code, and so when she had a baby at age 16 she moved out and distanced herself from Emily and Richard as much as possible. But, now 16 years later Lorelai needs money to send her daughter (and Emily's granddaughter) Rory to prep school. Emily takes advantage of Lorelai's vulnerable position and bargains with her: she and Richard will provide the money for Rory's education as long as they get to see Rory and Lorelai once a week for Friday night dinners. Even with this deal, getting along with Lorelai is still a struggle.  
Personality… pushy, haughty, and opinionated. She's difficult to please, though that's mostly because she maintains a high standard for everything and everyone in her life, from her family to her maids. Emily can be caring because ultimately she just wants to love her family – she just doesn't always know the best way to show it. 
Recommendations
Fans of her also like: