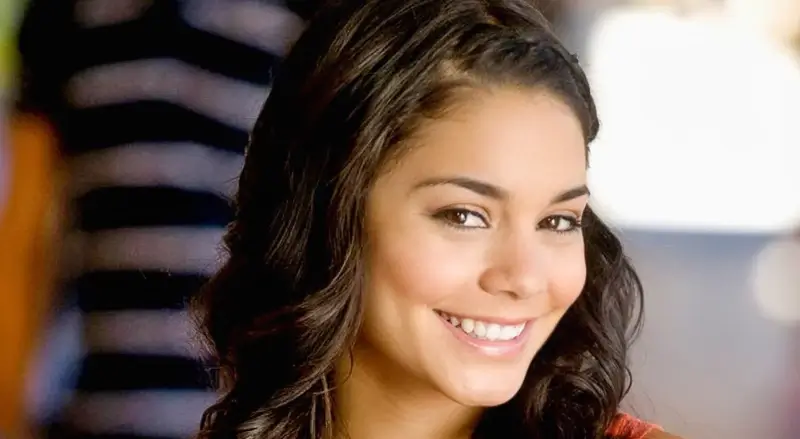 Photo Credit: Everett Collection
Character Analysis
(Avoiding Spoilers)
Living… in Albuquerque, New Mexico, with her mother. They just moved, during winter break. Gabriella doesn't know anyone at her new school, East High, where she's in her junior year.
Visiting… a ski lodge for New Year's Eve, where she ends up pressured into trying something new – karaoke. She's thrust into the fluorescent spotlight along with an attractive boy she's never met, Troy Bolton. They sing a duet called "Start of Something New," which gives Gabriella some hope: maybe the upcoming semester won't be that bad after all.
Interests… chemistry and music. Gabriella is very serious about school, making her exactly what the academic decathlon needs for success. She's also tempted to audition for the school musical. Gabriella was planning on taking it slow for her first semester at a new school, but she's been tumbling into a host of activities – and complicated relationships.
Relationship Status… single, but she and Troy definitely hit it off after singing together. She's a bit insecure – especially since Troy is the star of the basketball team and the most popular guy in school.
Challenge… surviving Sharpay Evans. By showing interest in the school musical, Gabriella accidentally made an enemy of the successful theatre diva Sharpay. She's been making life difficult for Gabriella, and Gabriella's other friends don't help. No one seems to think that she should go out for the musical – even Troy himself.
Personality… sweet, articulate, and very clever. Gabriella is a charming, often-smiling addition to East High, who's not willing to let anyone treat her badly. Watch out, Sharpay!
Recommendations
Fans of her also like: