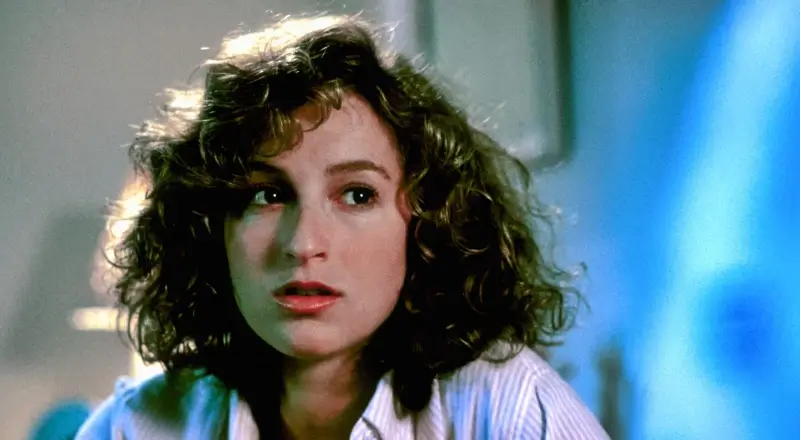 Photo Credit: Everett Collection
Character Analysis
(Avoiding Spoilers)
Grew up… in a wealthy community. Because Frances is the youngest in her family, everyone calls her Baby. This was, in her words, back in the day "….before President Kennedy was shot, before the Beatles came, when I couldn't wait to join the Peace Corps, and I thought I'd never find a guy as great as my dad."

Visiting… Kellerman's, a resort in the Catskill Mountains. Although Baby and her family intended the trip to be a relaxing summer retreat before Baby goes off to college, it's quickly turning into much more.

Profession... soon-to-be college student, at Mount Holyoke. Baby's set on studying economic development there; after that, she hopes to help the underprivileged of the world by joining the Peace Corps.

Interests… the finer things in life. Until now, Baby's lived a sheltered life up– although she aspires to help the poor, she's never really associated with the working classes. That is, until she meets Johnny Castle, a boy from the streets named who works at Kellerman's.

Relationship Status… falling fast and hard for Johnny. The experienced, world-weary dance instructor has opened up a whole new world to Baby. Never before has she seen the glamorous, dirty world of rock 'n' roll.

Challenge… keeping her affair with Johnny a secret. As Baby gets closer to Johnny, she drifts further away from her family and her upbringing. She's been driven to lie to her father for the first time in her life— she just hopes that, in the end, her sacrifices are worth it. As she tells Johnny, "I'm scared of walking out of this room and never feeling the rest of my whole life… the way I feel when I'm with you!"

Personality… innocent, idealistic, and kind. She might be an inexperienced upper-class girl, but Baby has a thirst for life and love— two things she's never truly experienced until now.
Recommendations
Fans of her also like: