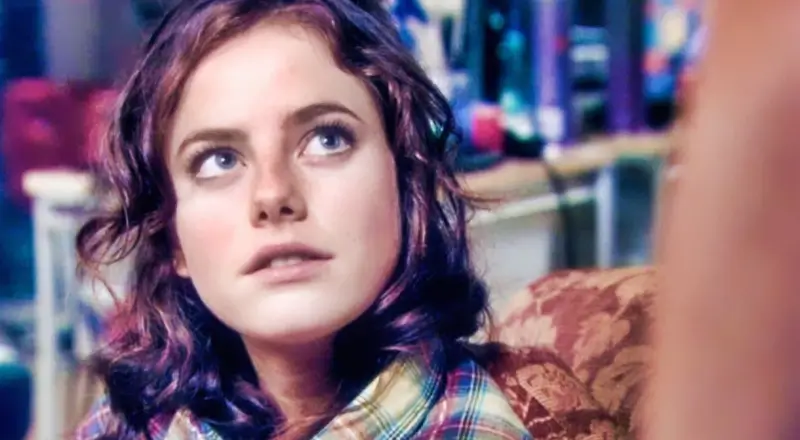 Photo Credit: Everett Collection
Character Analysis
(Avoiding Spoilers)
Living… in Bristol, with her parents, Jim and Anthea, and her overachieving older brother, Tony. Effie finds home pretty boring. The petty arguments, the pointless board games – none of it interests her. Real life begins after dark, when Effie sneaks out of the house to attend various parties.
Profession… student. Effie seems like a harmless, ordinary school girl. The neat braid, ironed uniform, and wide-eyed stare don't give away anything about her *ahem* extracurricular activities.
Interests… drugs, mild arson, and nights out. Effy is known throughout Bristol as quite the wild child. She may only be fifteen, but she isn't intimidated by anything. No matter how sketchy, dank, or rough an area she's in, Effy stays cool and collected, with a wry smile on her face and a cigarette between her lips.
Relationship Status… single. Effy may be young, but she is far from inexperienced. Many a guy has approached her on a night out, and Effy is usually pretty obliging. Her latest fling is a kid named Spencer.
Challenge… not getting caught. Lord knows what Effy's parents would do if they ever found out what she gets up to at night. Luckily, Tony is more than happy to help her out. He'll distract his parents when she comes back in the morning and stay in Effy's bed at night, just in case their parents come up to check on her.
Personality... quiet and mysterious. Effy is incredibly silent, choosing to express herself through meaningful glances and subtle smiles rather than words. Nobody quite knows what is on Effy Stonem's mind.
Recommendations
Fans of her also like: